Um die Welt
Stairway to heaven
28. August 2015
Standing on top of the world, enjoying an amazing view, feeling sublime… Just stunning! The only problem about reaching peaks: The way up – and sometimes even down… Honestly, I don't know why, but Henryk and I always seem to be attracted by the… let's say "very special" summits, the most adventurous ones, only reachable by thousands of stairs and/or slippery ground. Therefore we now proudly present: Our top 5 stairways to… hell!
#1 Hawaii – Dancing on the Volcano
We all know these crazy, stupid tourists, trying to climb in Chucks or even sandals onto mountains. So many times I saw them crawling on the floor, desperately… But yes, once there was a time when the OUT OF OFFICE team was as ignorant as all the other underequipped fools. Hawaii, 2014 – one word: Crazy! "Hey, lets go for a walk to the top of Koko Crater. We just have to follow the old track bed." "Hmmm, don't you think it could be too dangerous? We are only wearing flip flops?" "No way, it looks quite easy" Promise, it wasn't! First of all it was a very loooong way (imagine the temperature on Hawaii around noon!). Secondly, we didn't expect to jump over huge gaps between the rails (over an abyss…). Thanks god we made it without any physical damages. But I guess this was just luck!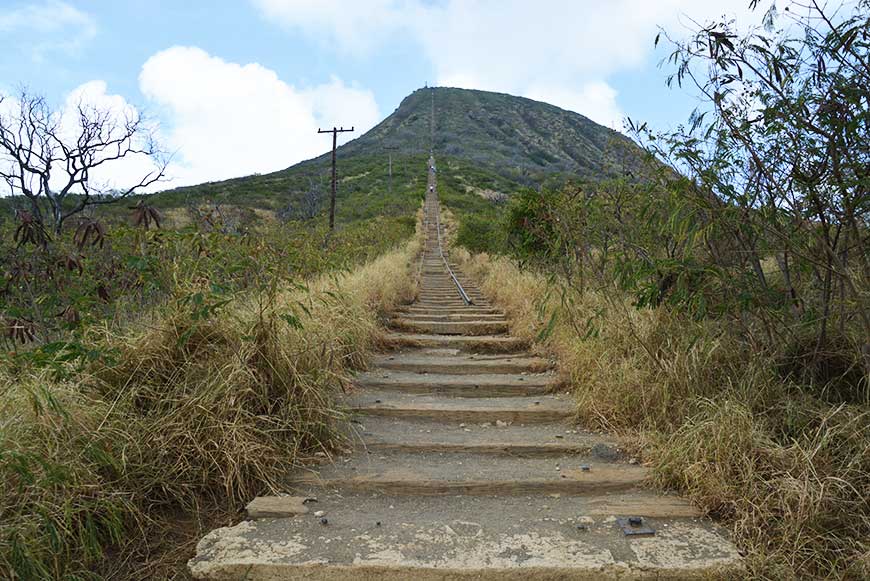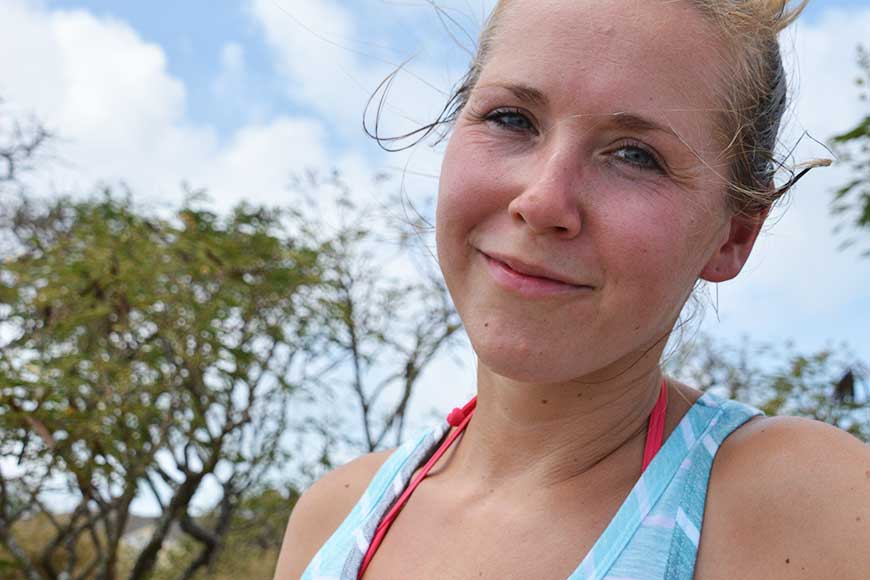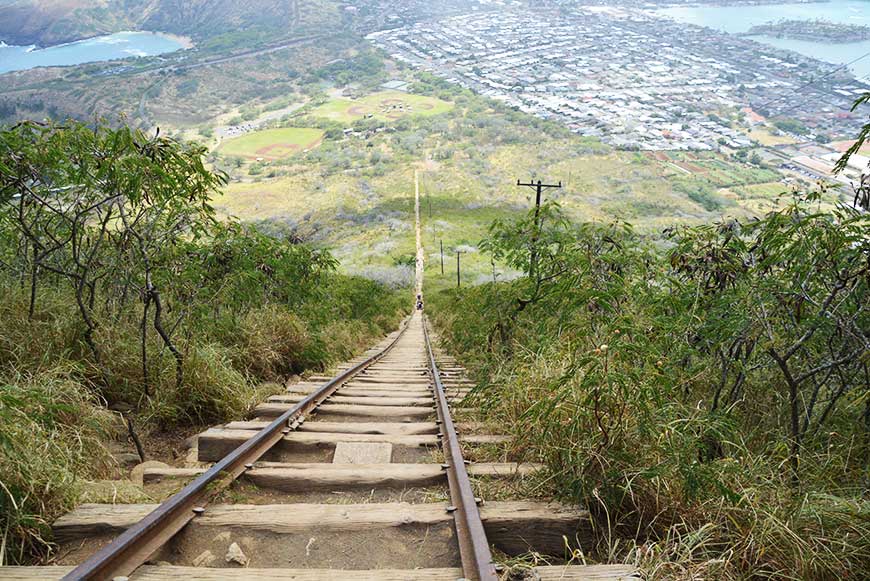 #2 New Zealand – one to rule them all
6 o'clock in the morning, below zero degree, ground frost… and way too many stairs to enter the "world of Mordor" in the middle of New Zealand. Through foggy clouds, over volcanic soil, up and up and up, taking hundreds of snowy steps. It was one of the most mysterious stairways we overcame while traveling around the globe. But maybe it also was the biggest adventure of all. "… one to bring them all and in darkness bind them. In the land of Mordor, where the shadows lie."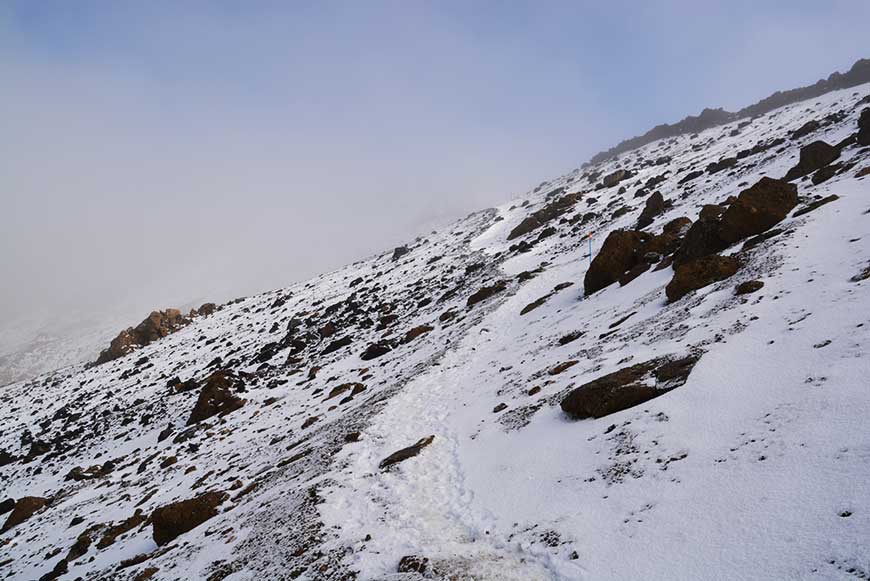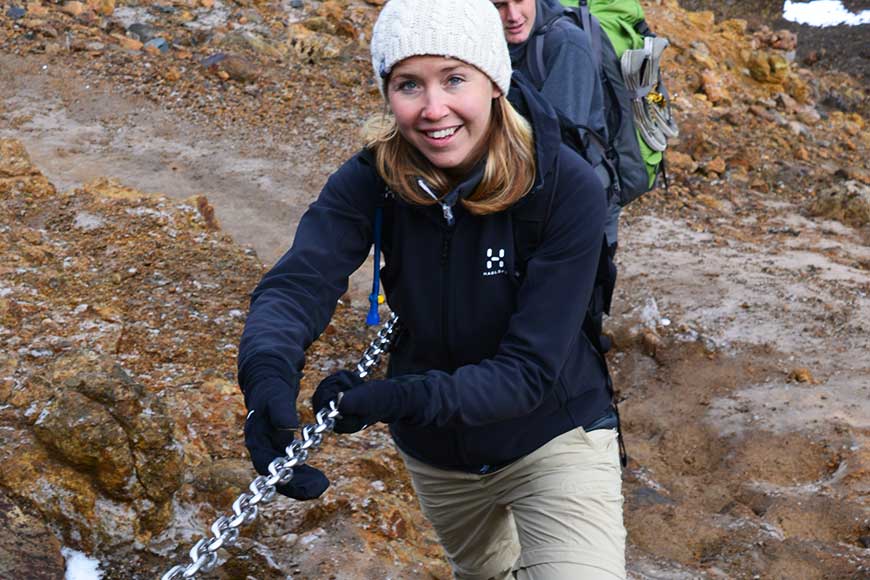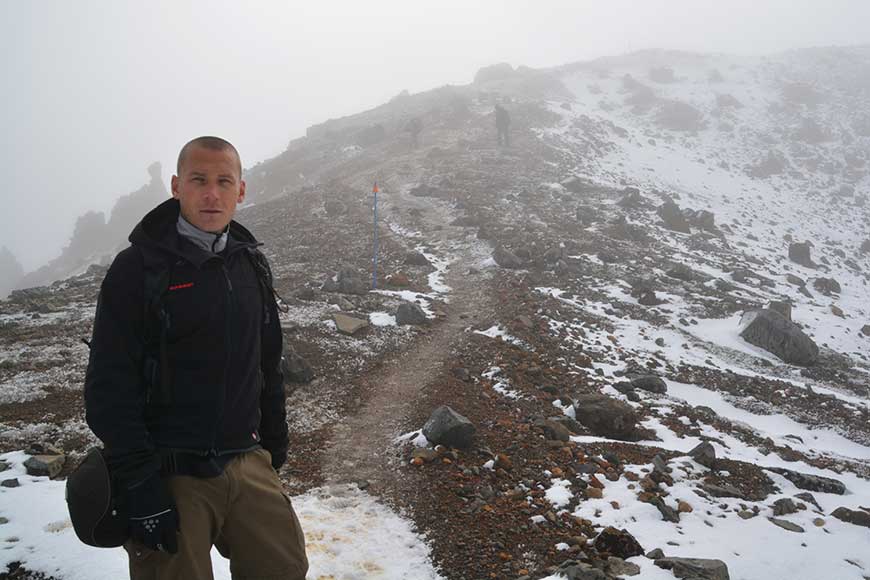 #3 Thailand – Montezuma is calling
"Not even one step…" – this was what I thought, when I stood at the bottom of the holy Tiger Caves. Stupid monks, why did you build up your temple on top of a mountain? But it was not only the temperature and the humidity, not only the more than 1.200 steps – it was my stomach, which made this trip to the most horrible one in my life. Montezuma caught me the night before this glorious excursion to Krabi's famous attraction. But – once you were there you shouldn't miss it. So I overcome all physical restrictions and towed my groggy body up to the promised shrine. Thanks to Buddha, I survived…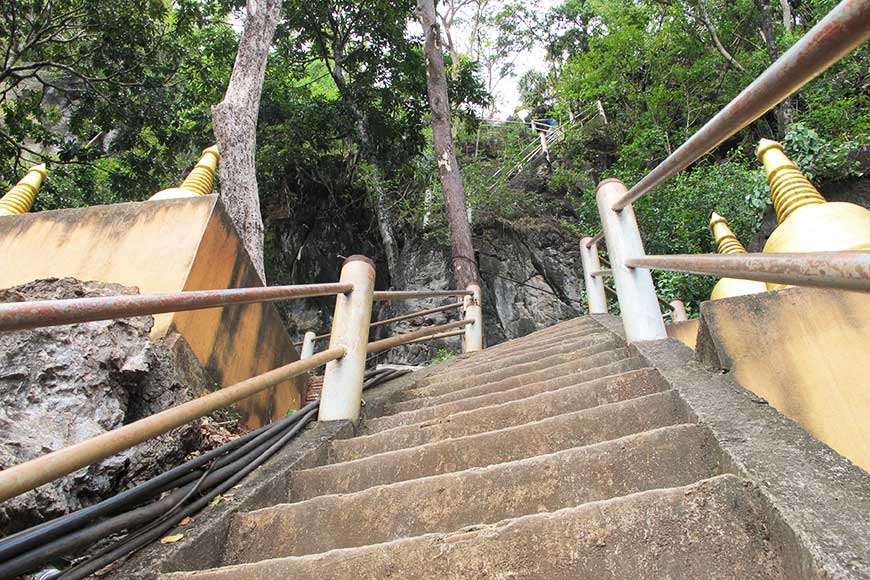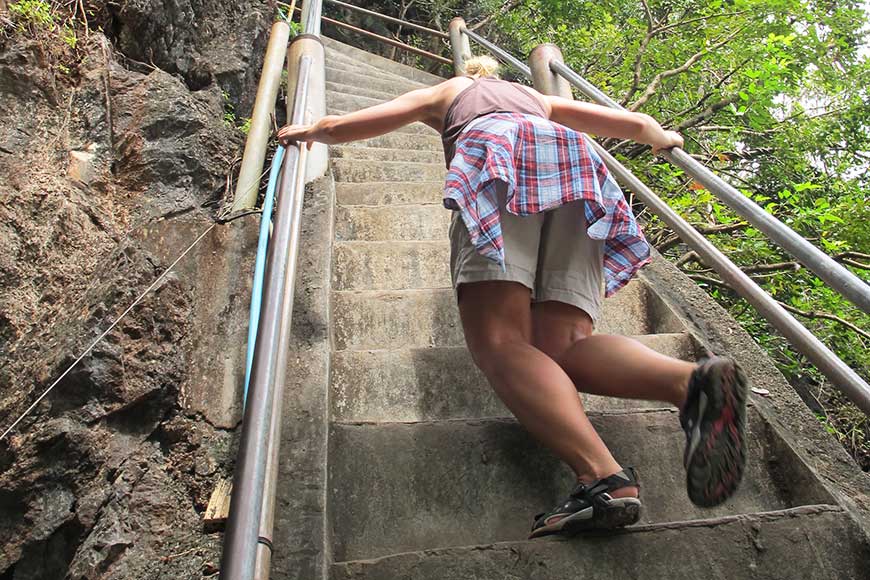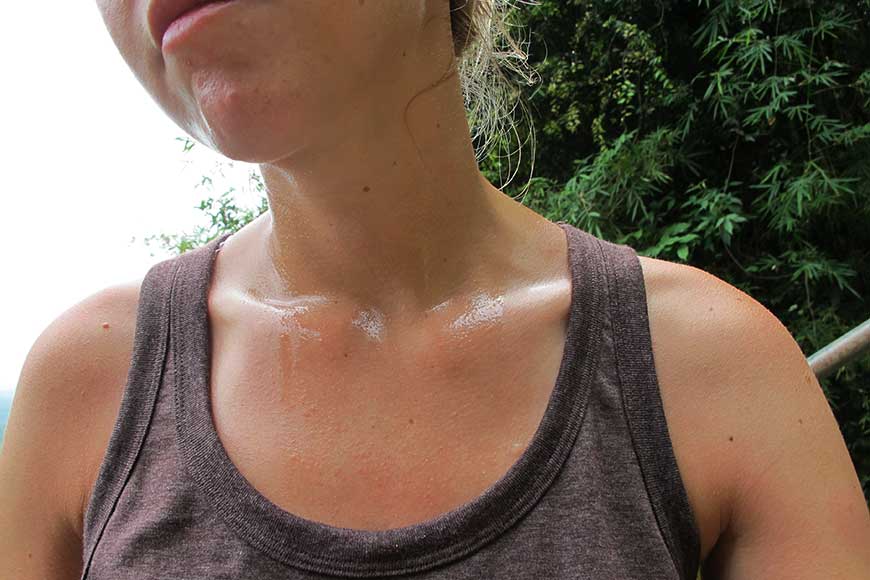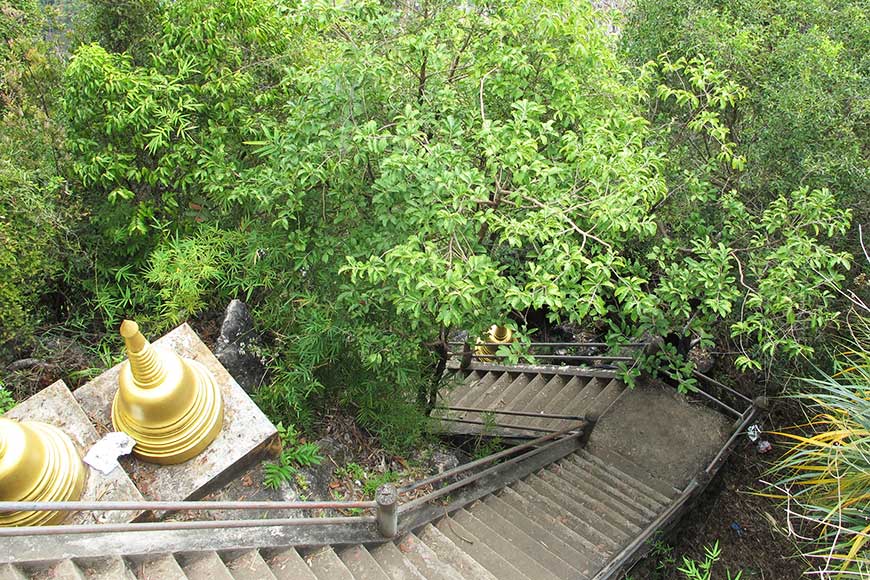 #4 South Tyrol – Just keep walking
If a trekking trip is as pretty as the Merano High Mountain Trail it could happen that you even do not realize when entering the Gorge of 1.000 steps … not! Your first thought: Hey, just few stairs. Easy! But don't forget – you have to go up and down and up and down and up again, further uphill and some more steps, please! After crossing the valley you will definitely feel your calves. And it probably will feel worse the next day. What's really mean about the Gorge of 1.000 steps: There isn't even a perfect view to expect. It's the way itself that is always worth to surrender. So enjoy the trail… and the pain!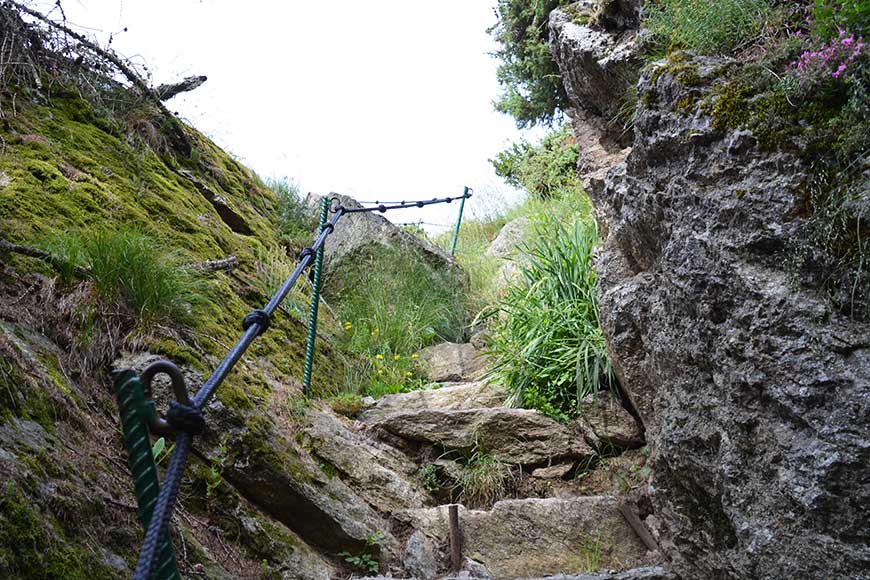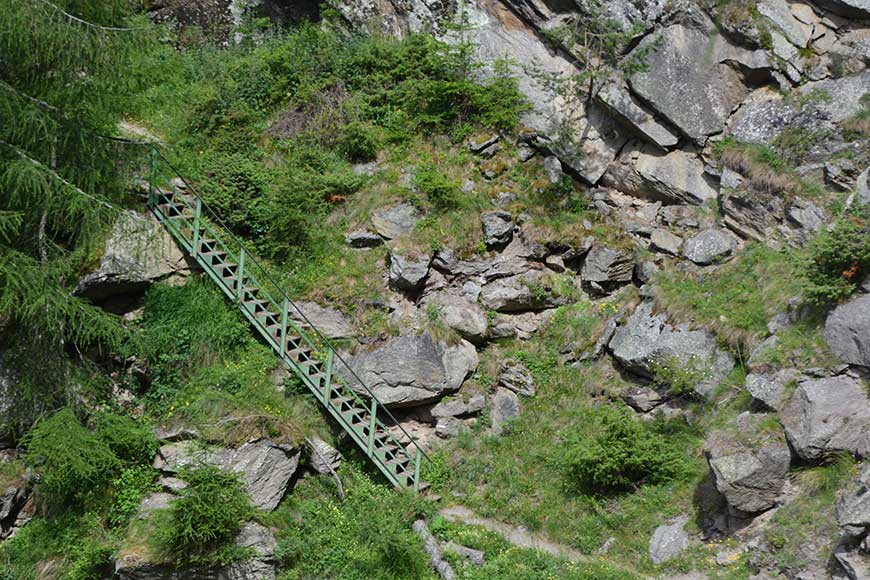 #5 Switzerland – The Verbier Original
There is only one original – and this is in Verbier. If you wonder: Why Verbier? Isn't this about skiing rather than climbing? Let's tell you: It's all about indulgence and the joy of perfect powder days! So, take the Jumbo up to the Col de Gentianes. Turn right when you get down the lift's stairs and follow the traverse towards the large cliffs ahead. Just few meters, turn left and you will see the wide, steep couloir. This is the ultimate "Stairway to Heaven"…