Hawaii, USA
Oahu – a paradise from above
25. April 2014
Planing a trip around the world also means dreaming of places, you should have seen before you die… One of our dreams was about an island in the middle of nowhere with scenic beaches, perfect waves, coconut trees and green mountains. Obviously it was a dream about Hawaii!
So here we are! As mentioned before, Hawaii is more than just one island. So after our first week on Big Islands volcanos we moved on to Oahu, the most popular and therefore most busy one. Its popularity is caused by the diversity this island offers: snorkeling in amazing bays, surfing the wild North Shore, enjoying beach life and cocktails in urban Waikiki … Everyone will find a favorite spot on Oahu. To get the best overview it´s worth to go one step ahead – and enjoy Oahu from above.
I was lucky to be invited by Paradise Helicopters to the Magnum Experience Tour, an one hour scenic flight over outstanding landscapes, between valleys and cliffs, above the mega city of Honolulu and along beautiful bays and beach breaks – always with the right tunes on my headset! So fasten your seat belts, lean back and enjoy the trip …
The journey begins: Incredible North Shore
Known as one of the worlds most famous surfspots, Oahu´s North Shore is impressive – even in spring and summer time the waves aren´t small. But locals told us to come back during the winter season when it´s time for real big wave surfing …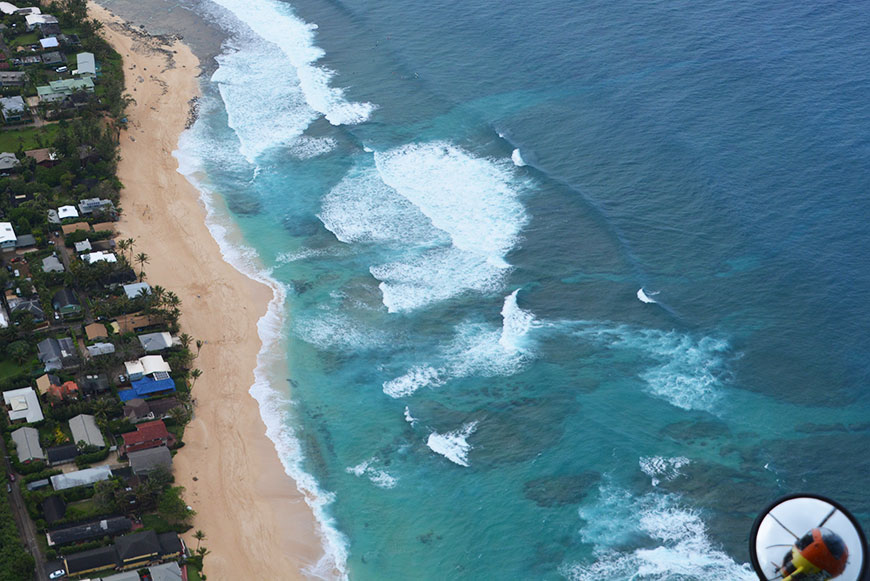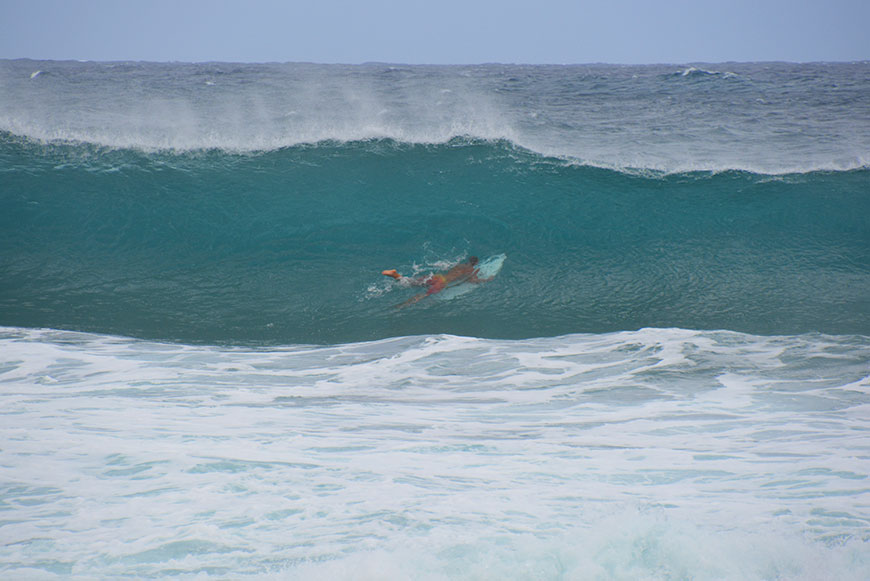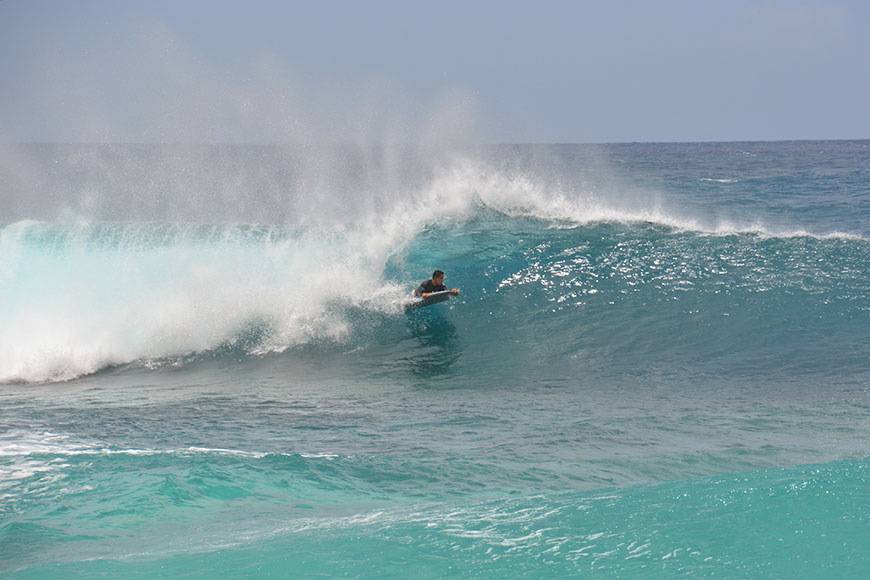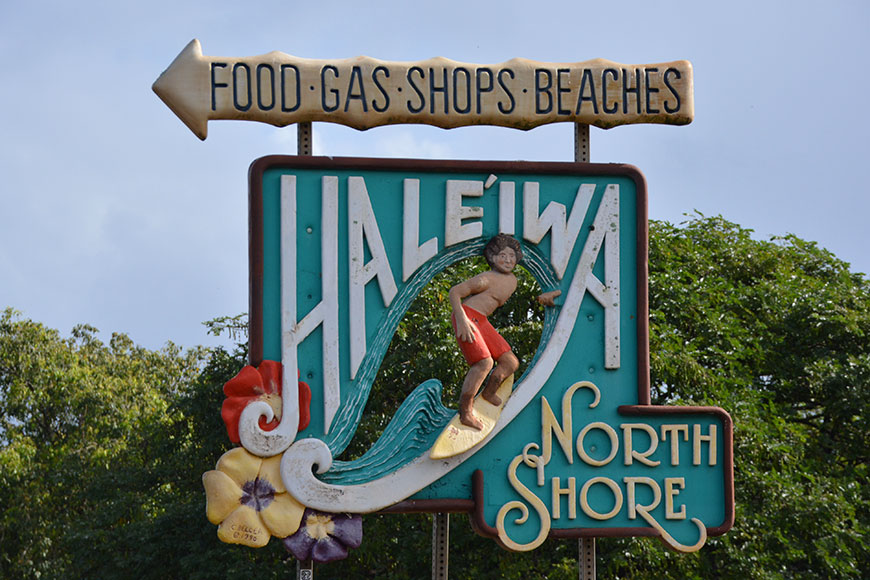 Don´t get lost: In between Honolulu´s skyscrapers
Long time ago, Waikiki was the bay of kings, where surfing was born. Some hundred years later it became a modern XXL-holiday destination with tourists from all over the world. Welcome to home of the Hula and tasty Mai Tais.
It´s gonna get rough: Flying along the Windward coast
The coastal line of eastern Oahu offers amazing views of scenic mountains, deep valleys and tropicals reefs. One of the most significant bays is Hanauma, a former volcano crater, today the perfect snorkel spot with a white sandy beach. And next to it: Scenic Coco Head Crater which can be reached via an old stairway. Believe me, going up to the crater rim seems to be so easy when flying above, but it´s hard work to go there step by step!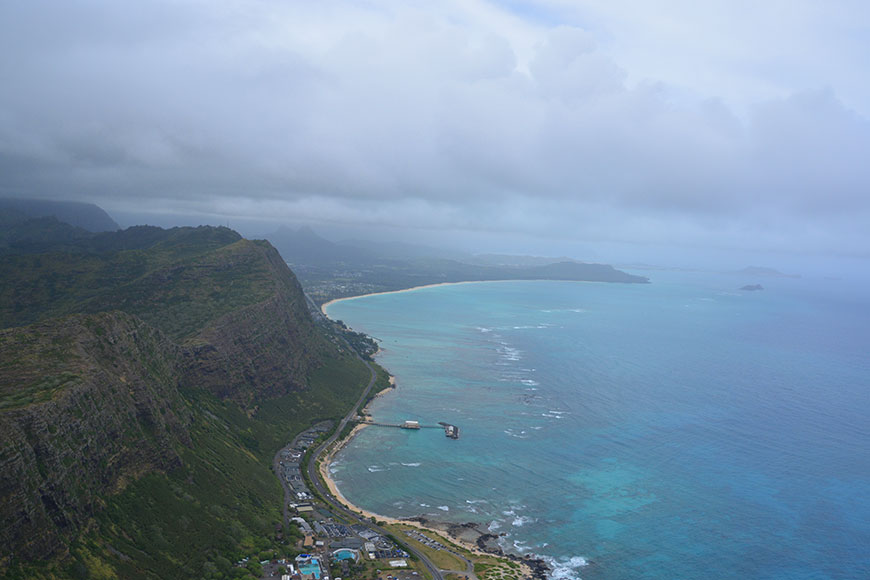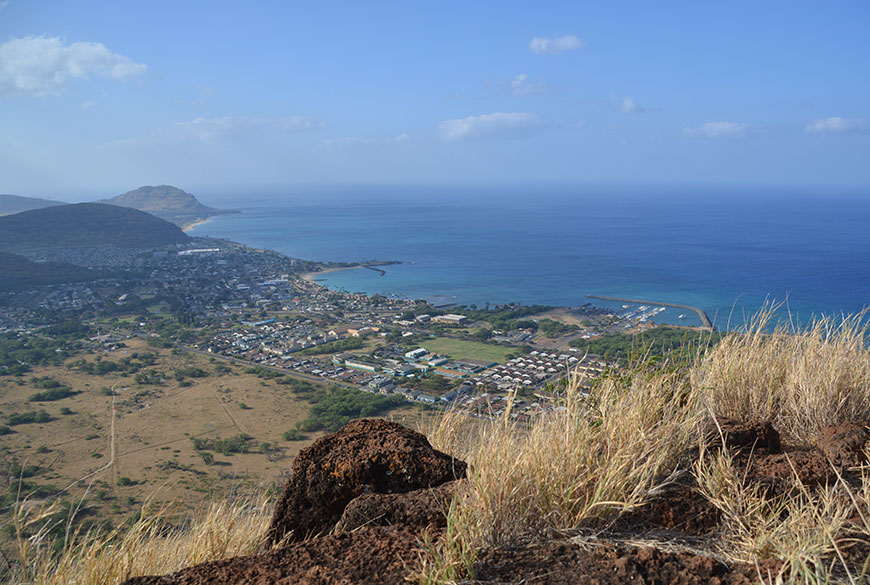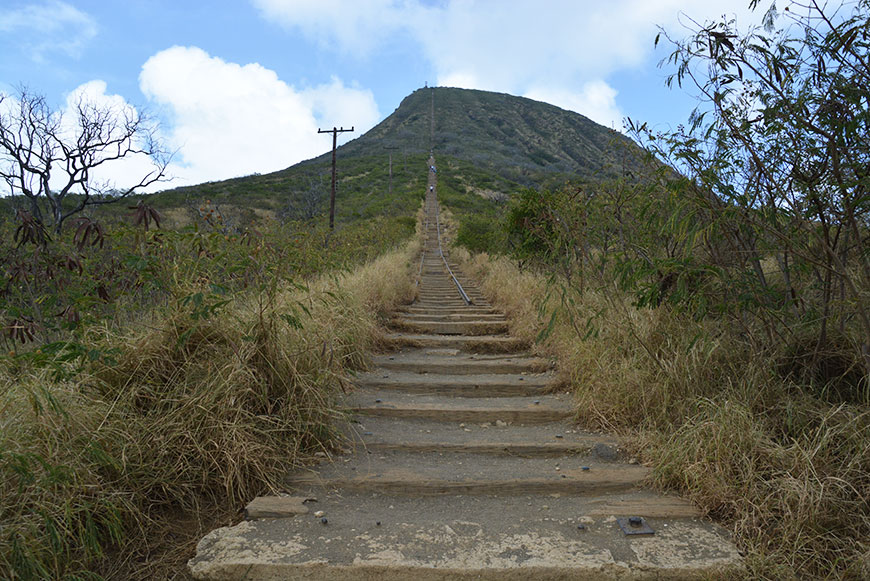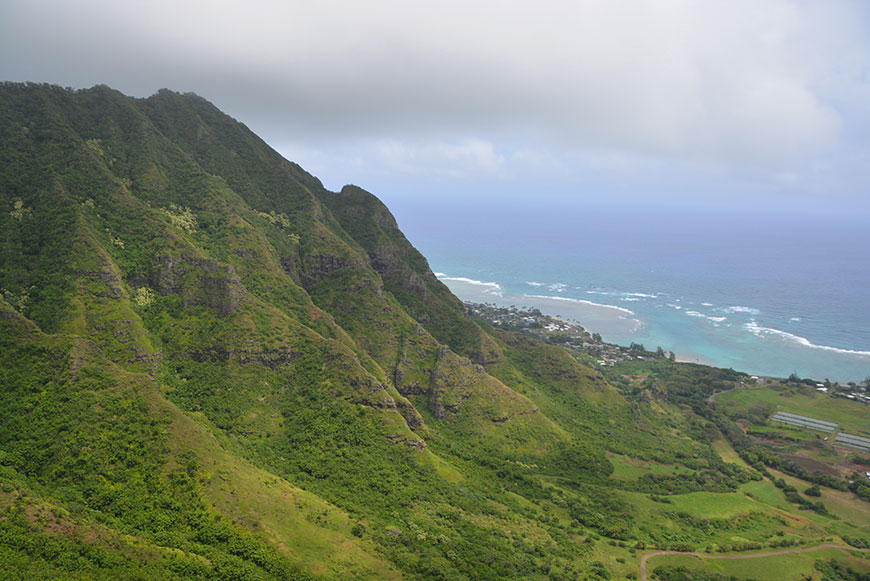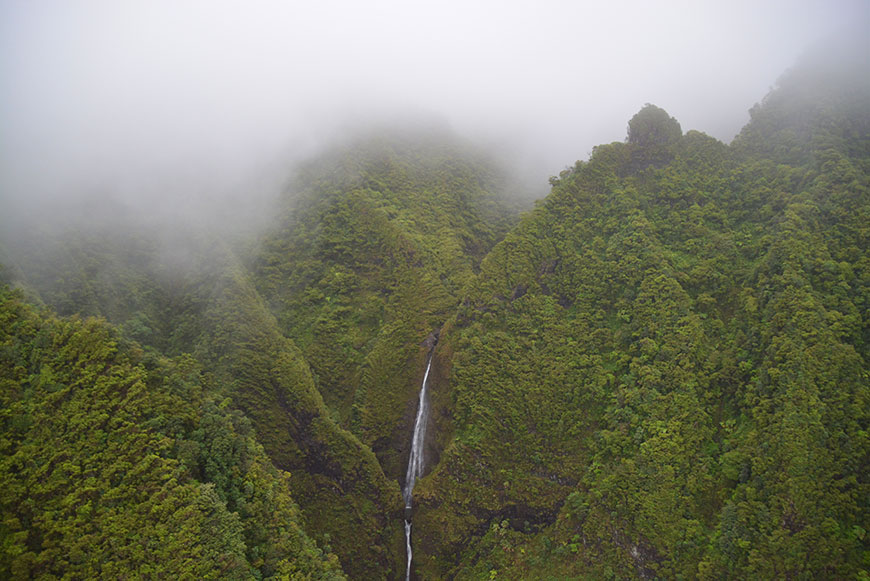 Prepare for landing …
Although you can never get enough of Oahu from above … This was really an once in a lifetime experience! Mahalo Paradise Helicopters! Mahalo Hawaii!