Safari, Südafrika
Africa in a nutshell
29. Januar 2014
»All right, ladies and gents, this is going to be a looong post« regarding the words of our guide Gerty. So here we go… After an amazing trip to Lesotho it was time to return to reality (aka South Africa) to enjoy the last part of our Nomad's trip and to experience further of the country´s highlights. Let's check, what we've got…
uKhalamba Drakensberg Park
The Nomad´s tour dossier promised: "… We explore the mountain pathes and take in the breathtaking views offered in the Royal Natal National Park. On our second day we will be going on a guided walk to see some of the San rock paintings."
CHECK: The landscape was indeed breathtaking and beautiful, but unfortunately we had only little time for some photo stops while driving to our accommodation (late arrival). The walk to the paintings the next day was an really easy one-hour walk with a very proud Zulu man from the village. Most of our "Reisegruppe" decided to follow him for another cultural visit in his village – but hey, these boots are made for walking. So we decided to go on a hike – to a lovely waterfall (it was quite hot that day) and further into the wild.
RECO: Draakensberge – go there, but bring some time!!!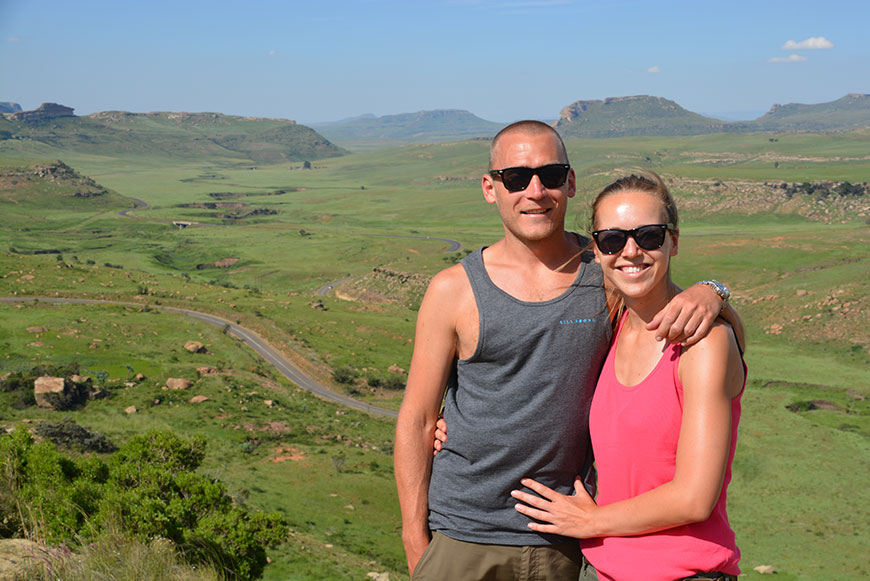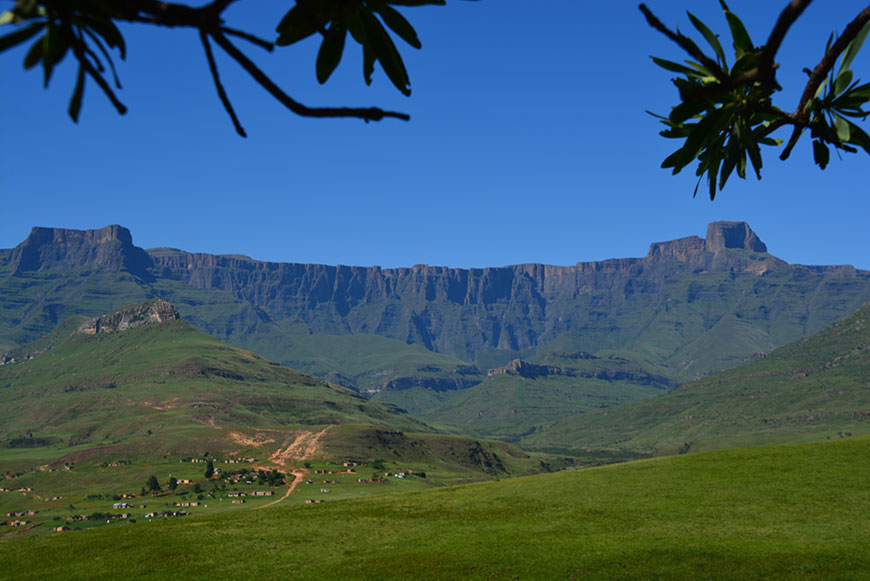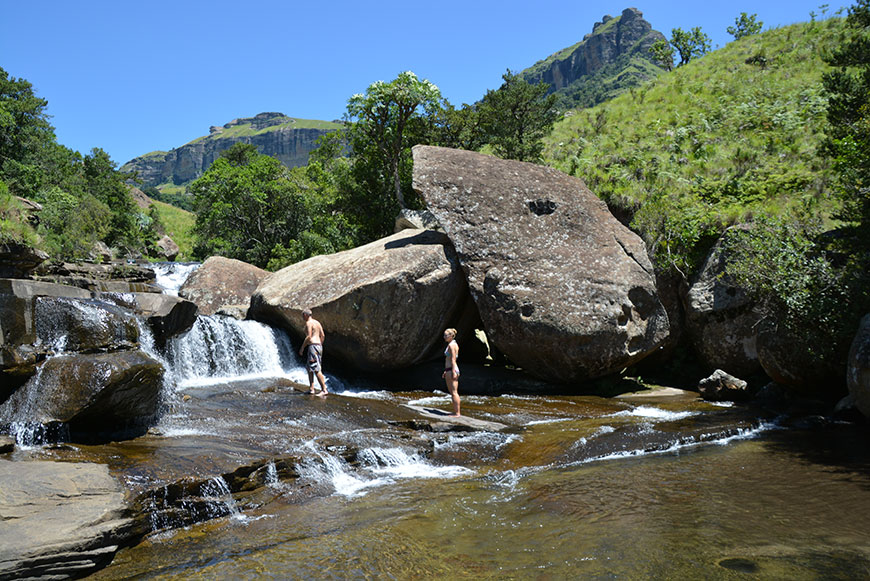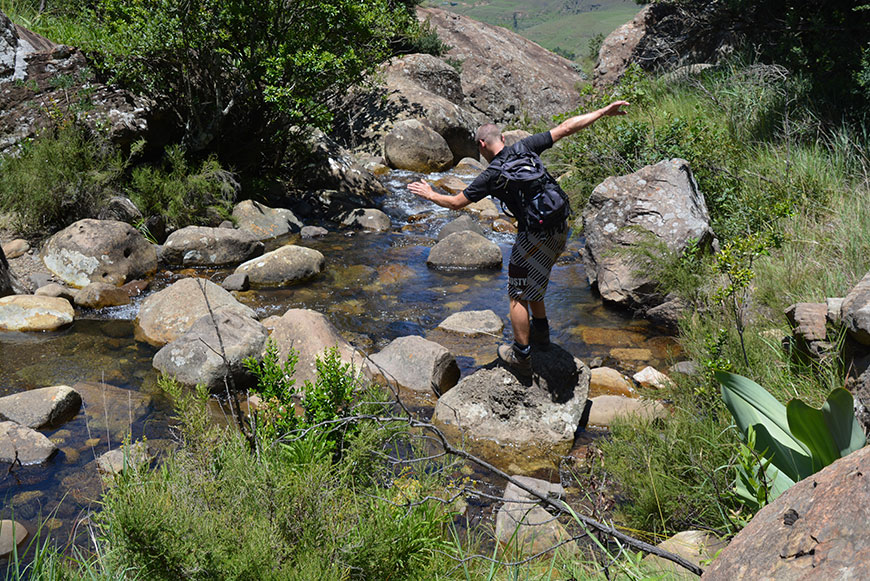 Durban to iSimangaliso Wetland park & St. Lucia
We won't talk about Durban – no place to be (my opinion… But at least a good spot for a surf). After the stop-over in Durban we went to St. Lucia (not the Caribbean Island – and of course, you expected that joke!). The tour dossier promised: "… a sub-tropical paradise with the southernmost extensions of coral reefs only 220 km to the Mozambique Border…"
CHECK: We didn't see any corals and get not sense for Mozambique … But what we saw was amazing!
RECO: Go there, hop on board of a boat, don't fall into water and avoid walking in the city at night. Hippos might cross your way …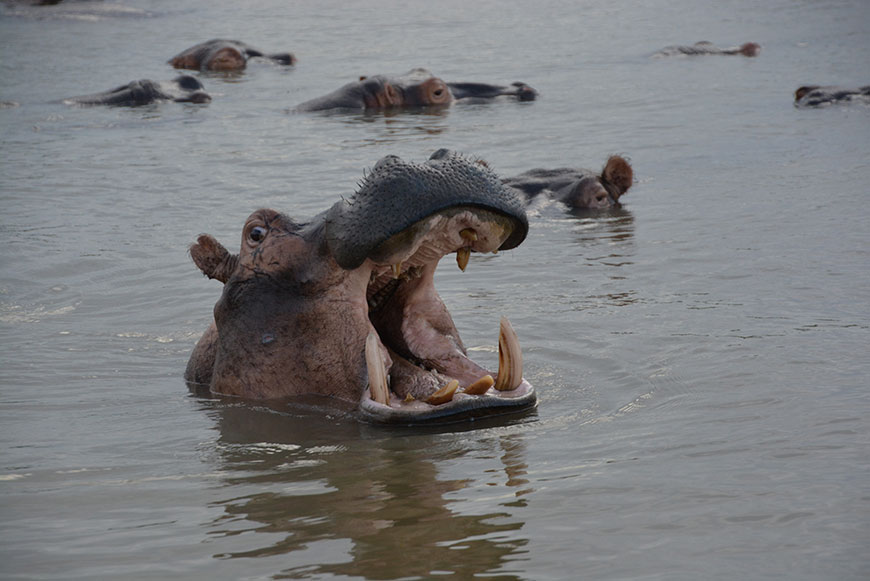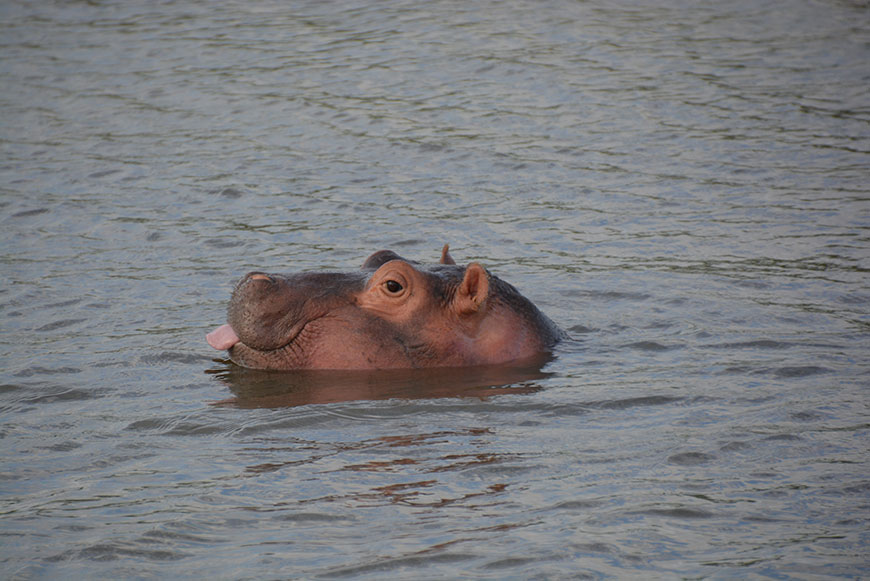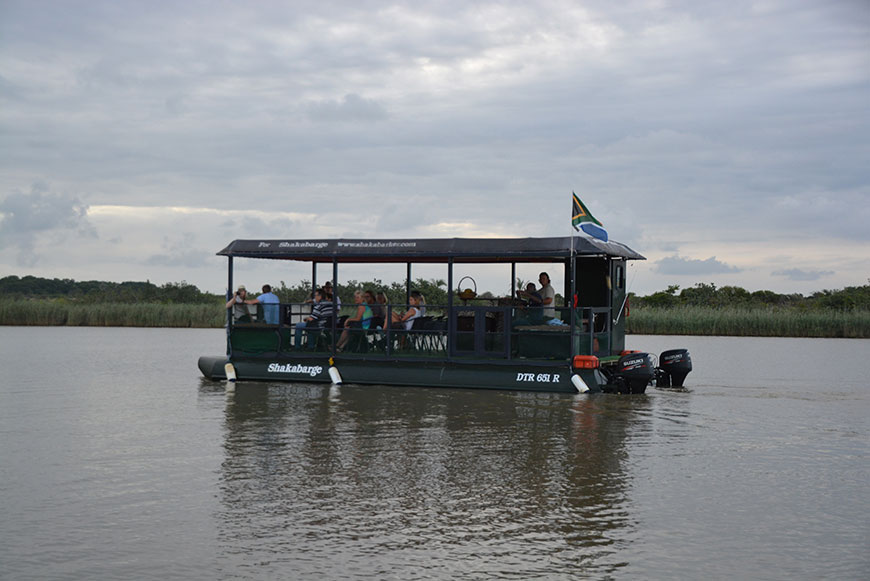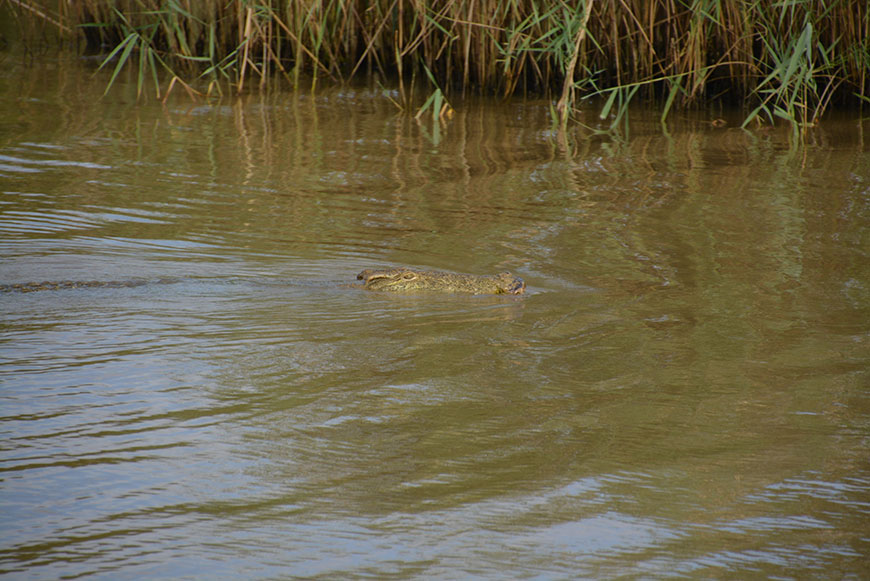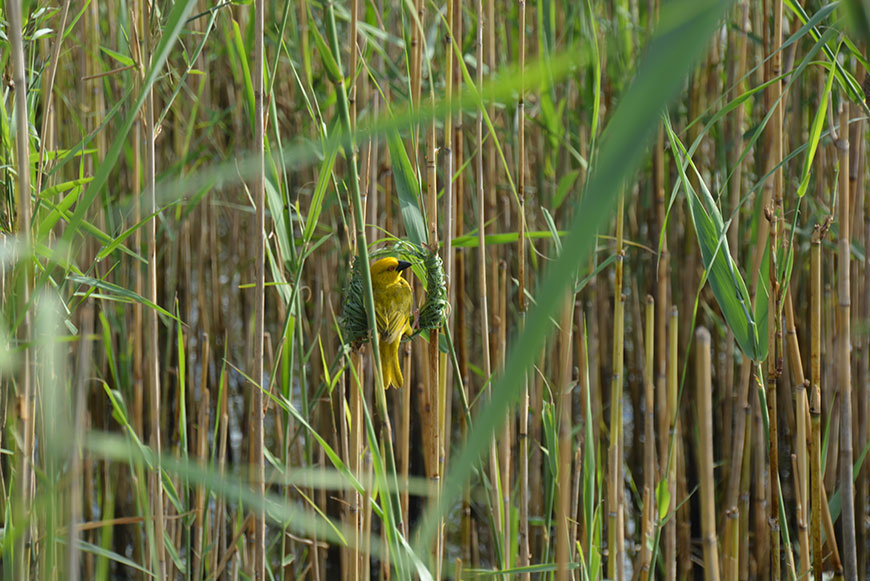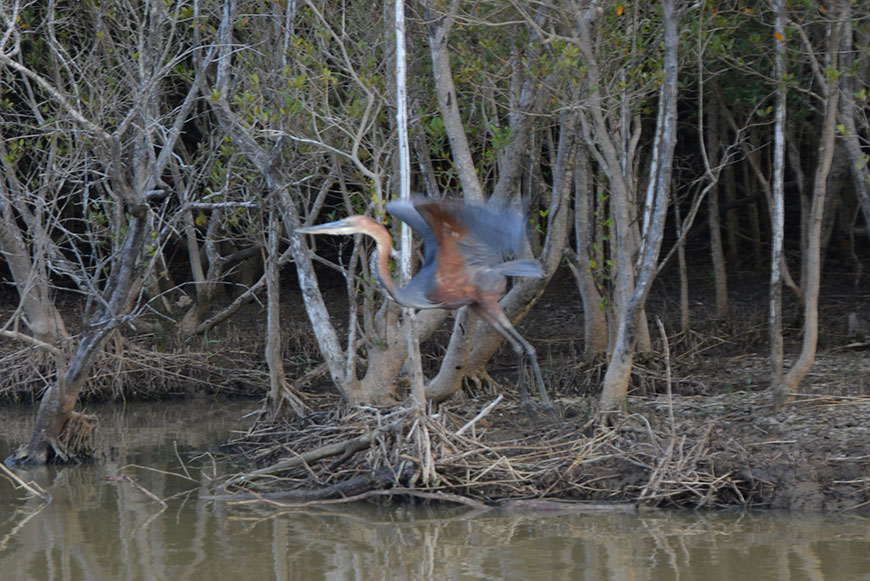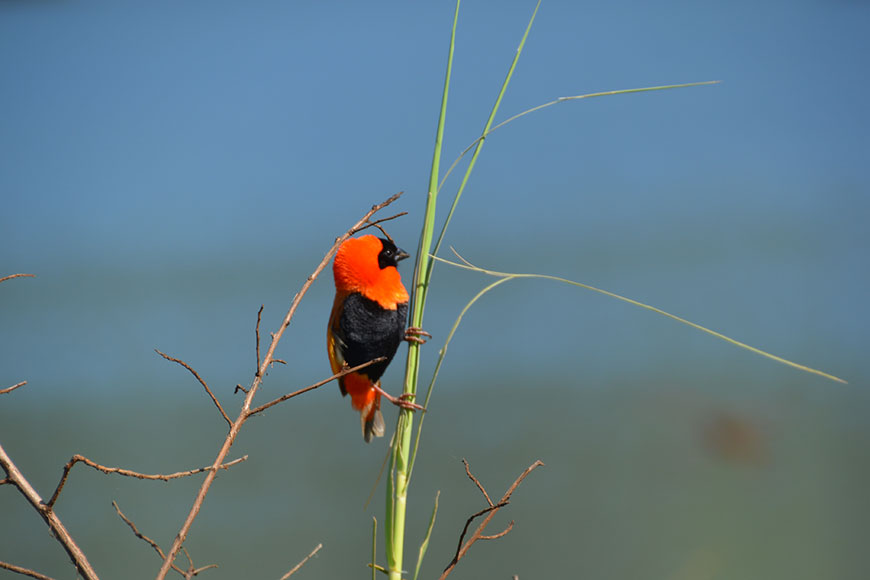 Morning game drive at Hluhluwe-Umfolozi
The dossier promised the Big 5 (note: almost every park says they have the Big 5 which is lion, leopard, rhino, buffalo and elephant – you hardly can proof it!)
CHECK: Very early wake up about 4 a.m. to start the game drive before sunrise. Yes, we saw at least rhinos and buffalos. But to be honest, after two weeks of traveling in SA the whole group is no longer beaten up to see kudus, impalas and even elephants! Although … at the end, I really enjoyed the performance by these cuties…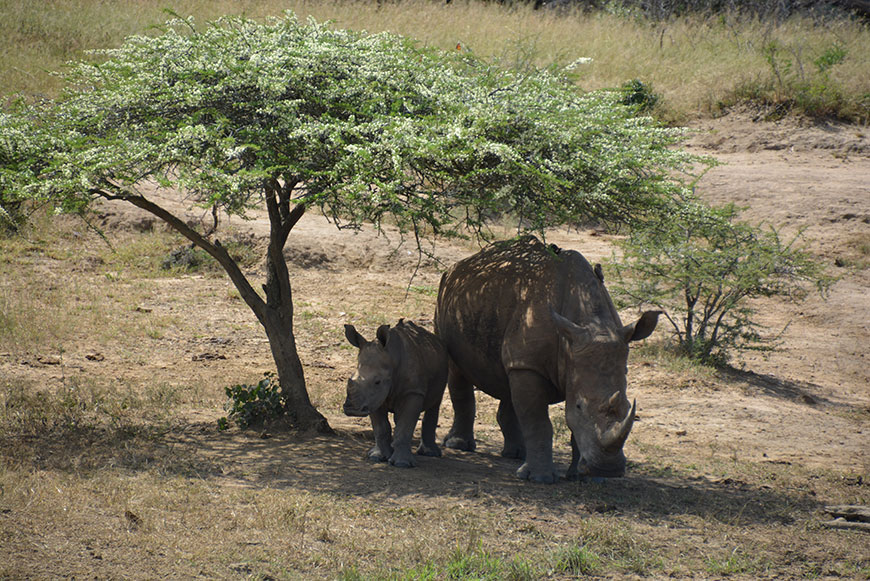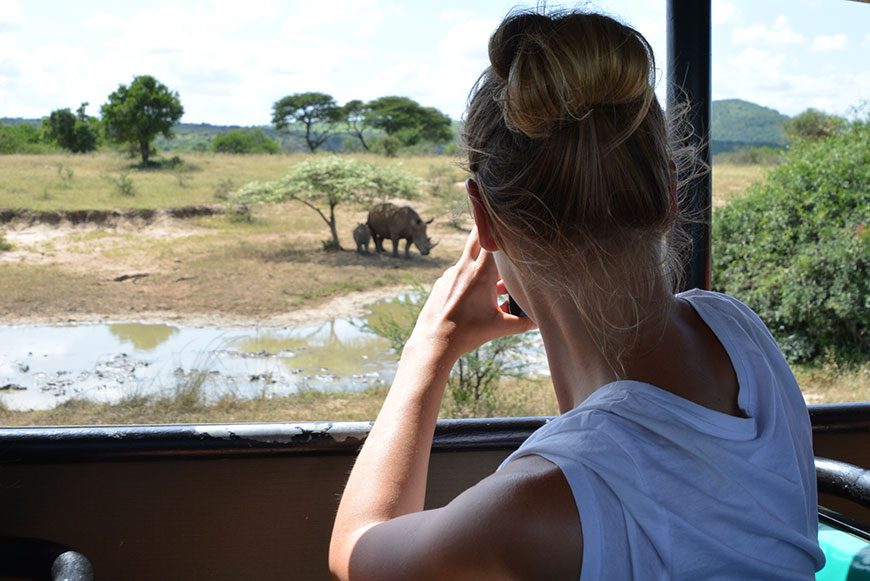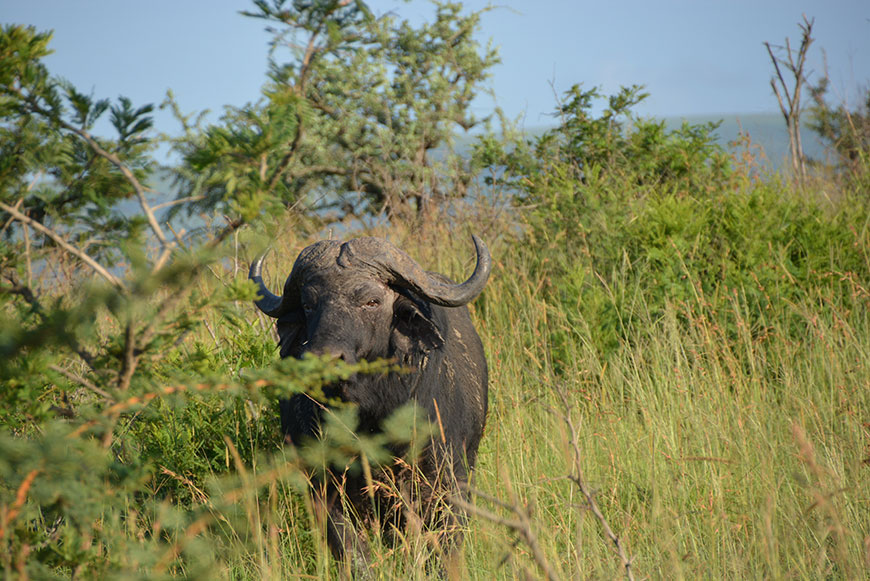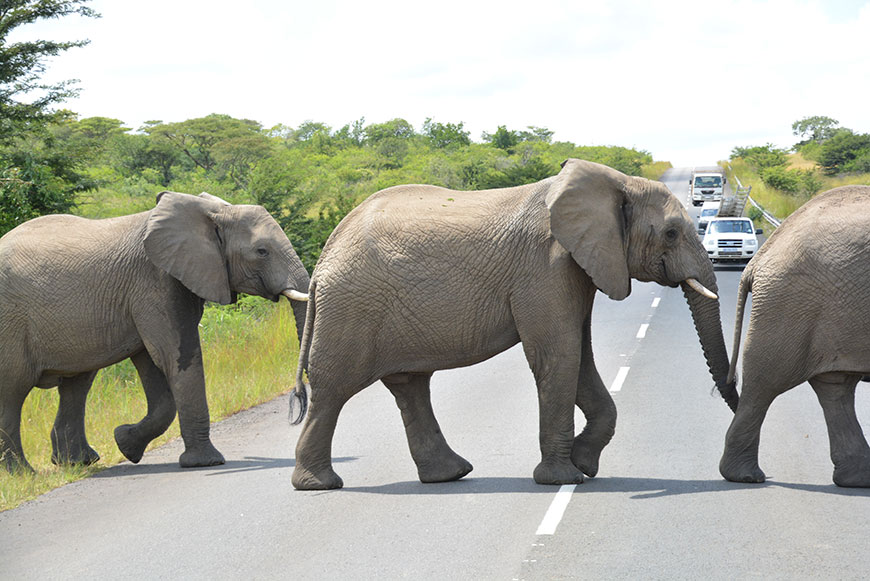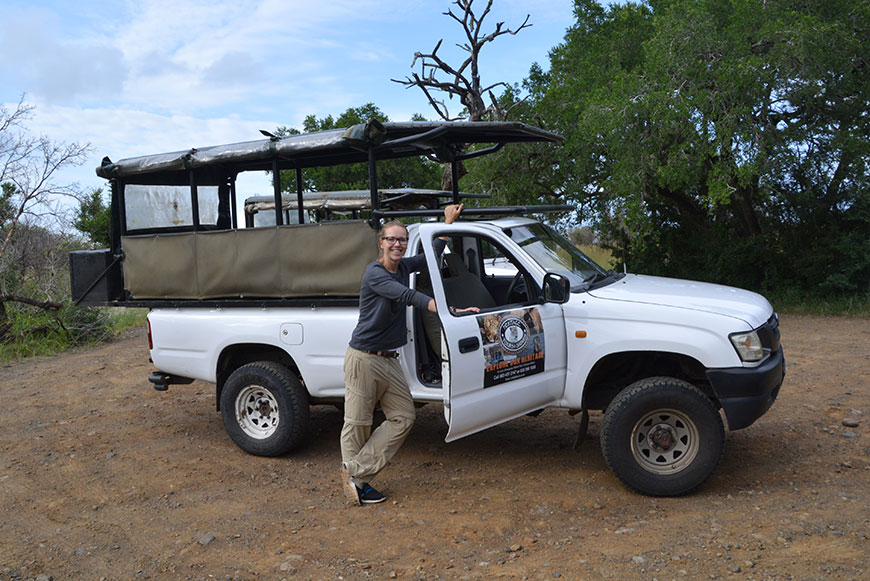 Swaziland
Once again, out of (South) Africa and welcome to another country! Swaziland was announced to be "the smallest country in the southern hemisphere and one of only three monarchies left in Africa." Aha!
CHECK: We only saw the Mlilwane Wildlife Sanctuary as this was the base camp for our visit. But actually this was fun: Zebras, warthogs, impalas, kudus and even wildebeests… They all live freely in and around the camp. Encounters included! In addition: another hippo pool, big crocs (called flat dogs) and lots of good hikes.
Africa at it's best …
Kruger National Park
Ok, you can truely call this a "Must See". The Nomad`s dossier promised: "we drive to Kruger NP for two unforgettable days of game viewing" and yes, they were right. But… it definitely was the better choice to spend some extra money for a optional game drive in a smaller 4×4 vehicle than with the Nomad's truck (sorry Otis…). And yes, finally we saw the missing ones of the Big 5: lions and a leopard (and lots of others as well).
By the way: Sorry for bombarding you with all these animals – but there simply were a lot of them!!!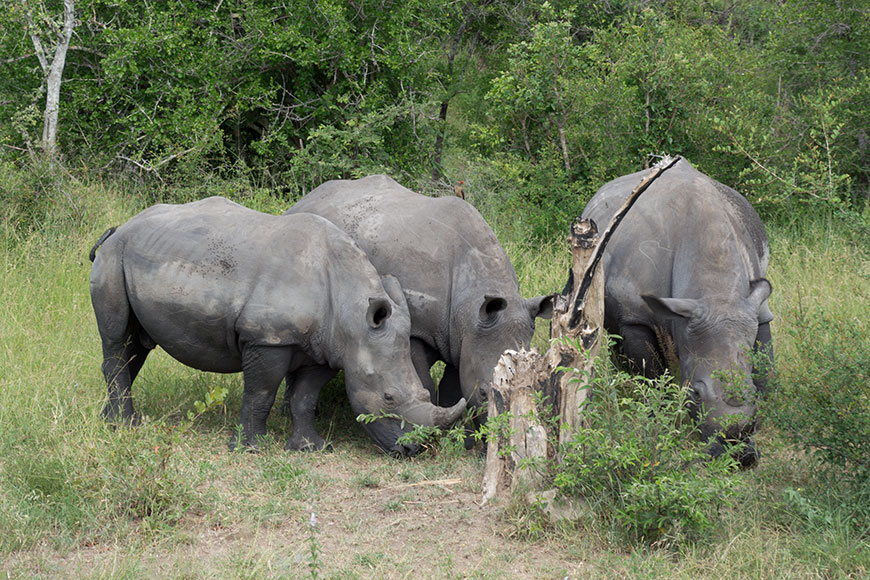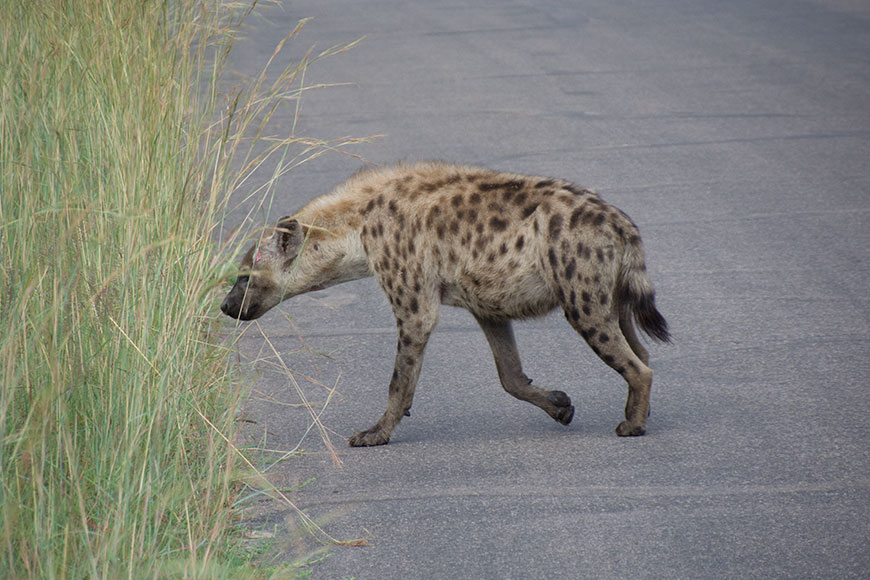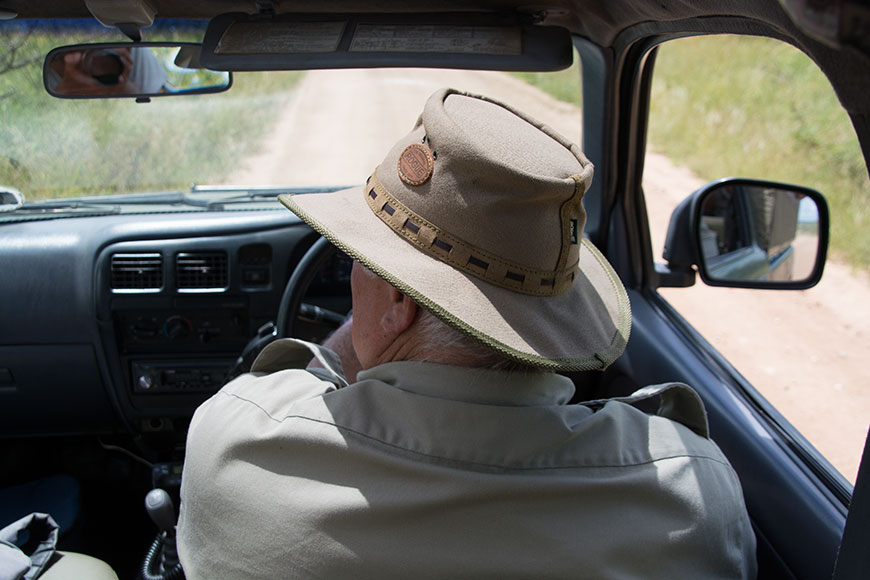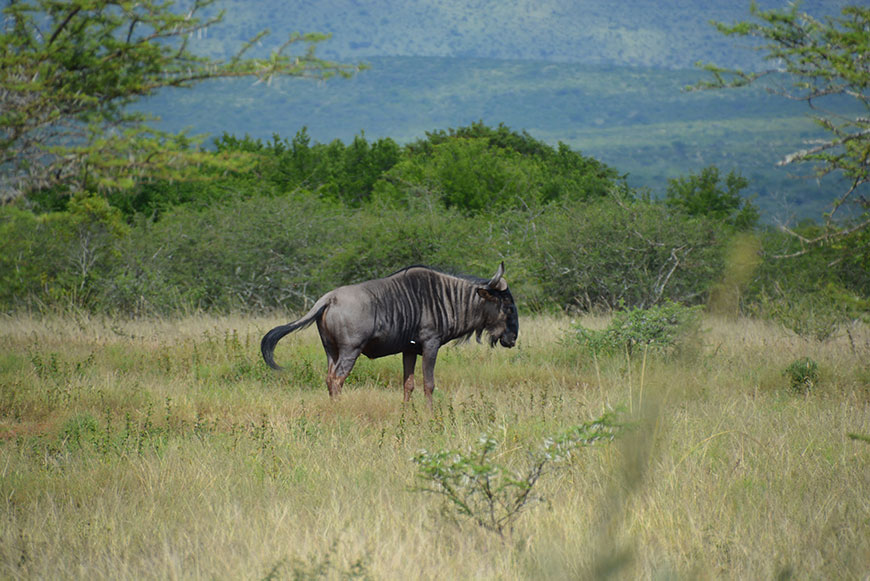 The final days…
After Kruger it was no easy job for the guys from the Moholoholo Wildlife Sanctuary to catch us for another animal spotting. But there we get an informative tour with a funny guide and the chance to get closer to some wild ones. But honestly – enough animals right now (and for the next weeks) for me …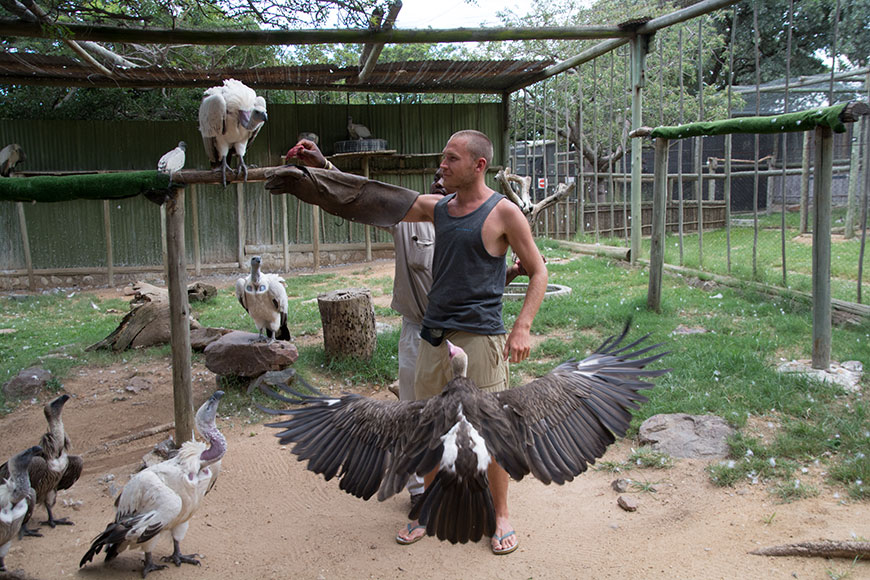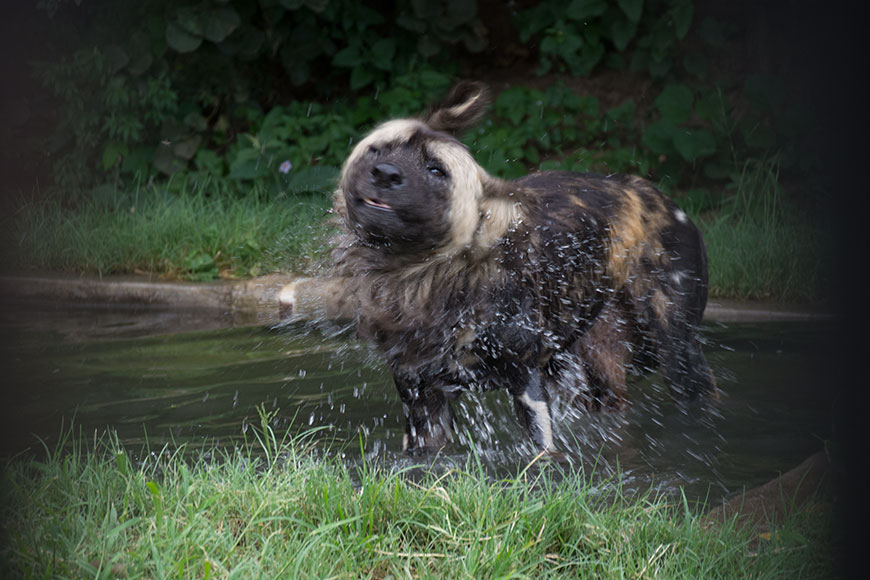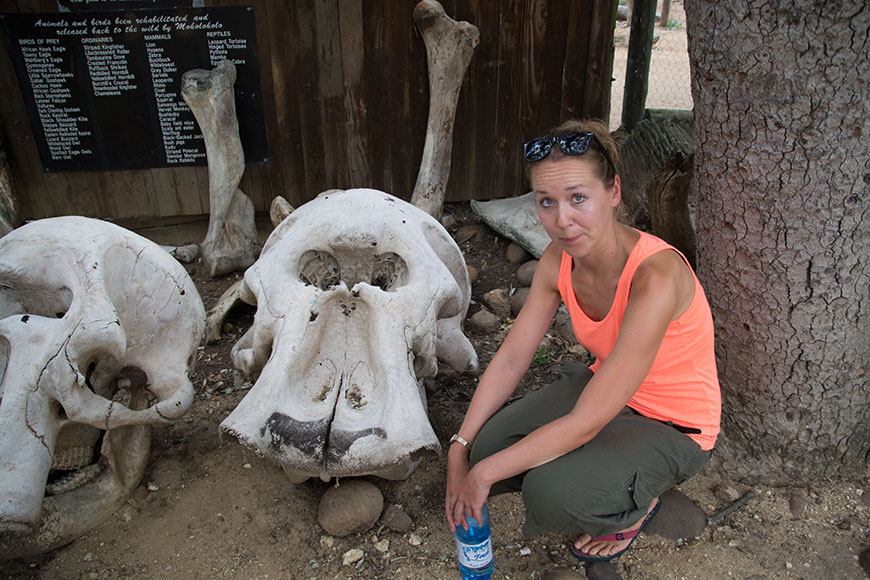 The final days in SA ended up with "breathtaking views at Blyde River Canyon, God's Window and Bourke's Luck Potholes" – sounds strange but were all nice spots along the Panorama Route.
The "Reisegruppe" behave well, took pictures while claiming "ahhh" and "ohhh" but I guess we all were looking forward to stop traveling after so many kilometers (4938 in total) in a big, slow, shaky (and at the end also smelly) truck. Just arrive in Jo´burg and start traveling on our own again – with our activity mode and with no compromises, waiting for others and so on. Well, traveling with a group is not only fun – actually we had a great time and met a lot of nice people. But if you decide to be part of a group of Nomads you have to make sure that you are also willing to skip some places you wanted to see and to abstain from some activities of your personal interest. Being a society of a variety of people with different cultural backgrounds, of differing ages, individual interests is not always easy – sometimes it is hard work. But hey, isn't that exactly what South Africa (and others countries as well) has to face every day.
So, Nomads, thanks for the trip, new insights, new acquaintanceship and a really good time in South Africa, Lesotho & Swaziland!