Berlin, Deutschland
Berlin, Food and Fun
7. Oktober 2014
There are only two rules for a perfect weekend in early October: Enjoy and relax! The previous weekend was a perfect occasion to follow these rules and thereby get a real taste of some Berlin specialities – for gourmets as well as for sun seekers.
As we didn´t want to be rule-breakers we were faithfully strolling along the city last weekend to catch the urban autumn atmosphere, to try as much snacks as possible and to relax in the sun. Mission accomplished successfully!
Weekend Rule #1 – Enjoy
The street food festival STADT LAND FOOD around Markthalle Neun in Kreuzberg was a lovely start into a delicious weekend. Farmers and manufacturers of the region came together to celebrate fresh products by bringing the countryside into the city. There were workshops, performances, film screenings – but first of all there were hundreds of food trucks with yummy meals. We loved the smell of the great surf'n'turf burgers, tasted some amazing cheeses and finished with way too many sweeties.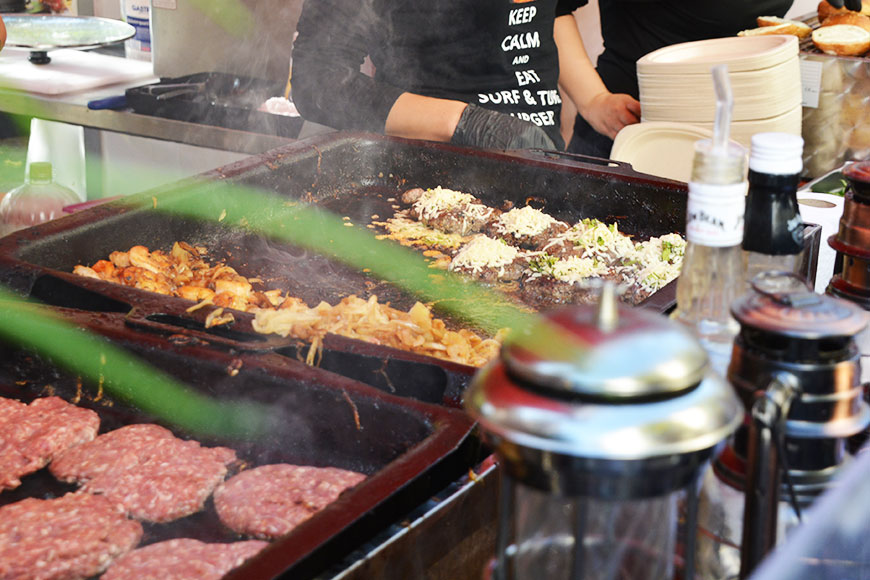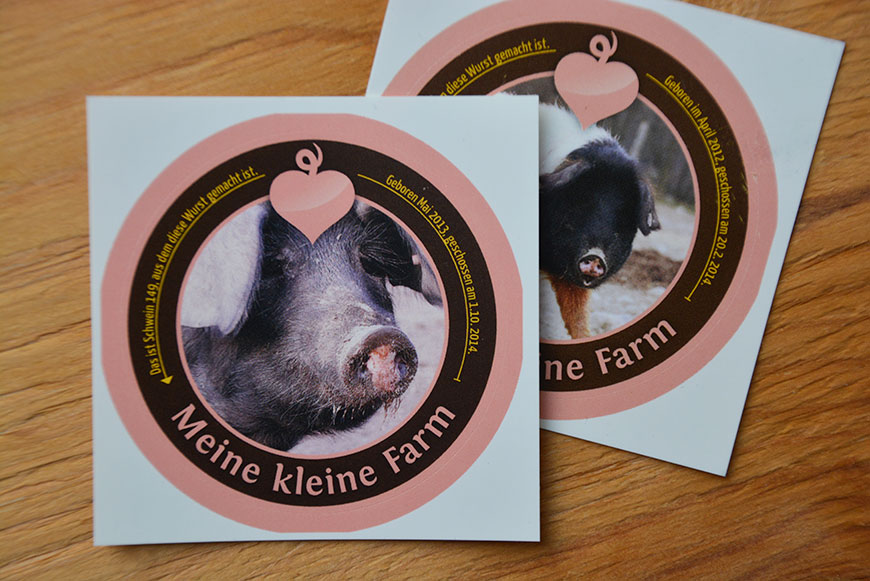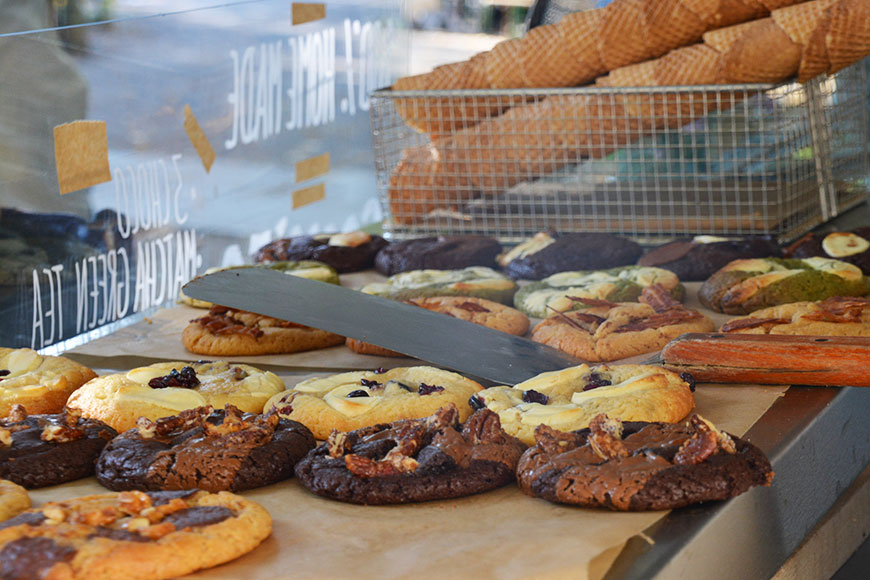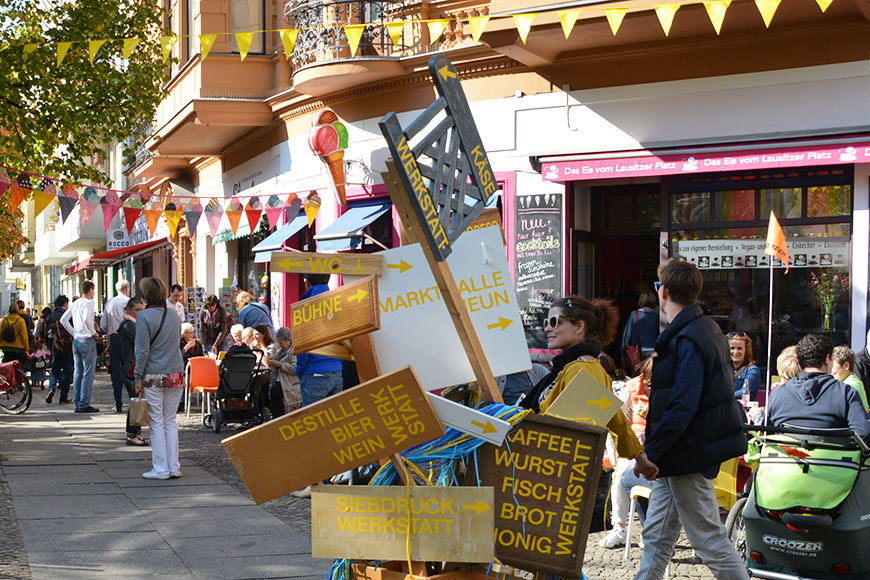 f you missed the street food festival in Kreuzberg you´ll have another chance to enjoy extraordinary food within the next days. This week the Berlin Food Week will take place – with a variety of events and tastings all over the city. Remember, hard winter times will come, so don't miss this last chance to get some »stock« on your hips… Therefore, enjoy your meal!
…There will be some veggie food as well, for sure!
Weekend Rule #2 – Relax
Action and sports? Next time, please. After trying to snack as much as possible on Saturday we decided to keep us at bay of the food trucks on Sunday. Instead we made an excursion to Köpenick to enjoy the sun while cruising around the Spree in a tiny motorboat. This was not only a deep dive into one of Berlin's most picturesque neighbourhoods but also a chance to meet some Berlin »originals« floating along the riverside. You´ll love it!
Pssst…The boat rental service we trust in: www.aquaris.info
One last resume
Well, let's just welcome the »golden« October… Let's hope for some more sunny days to come. And let's always remember: Soon, days are getting colder. So take your friends and enjoy a few sunny hours OUT OF OFFICE. Enjoy autumn. Enjoy Berlin!