Puerto Natales, Chile
The Singing Lamb – home of the backpacks
11. Februar 2014
If you are thinking about doing a trek in Torres del Paine, Patagonia, be aware of your backpack – it will be your best friend (providing food and warm clothes) and your biggest enemy (because of its weight). 
As we are traveling around the world to so many destinations with different climatic zones we are carrying a lot of stuff with us (for each occasion!) although we´ve really tried to reduce the luggage to a minimum… And – I really do have no idea how this could happen – both backpacks changed from lovely, tiny 14 kg to massive 19 kg ones during the first two months of traveling. Definitely too heavy to be carried for so many kilometers through the mountains of Torres del Paine.
The base-camp in Puerto Natales
To solve the backpack-heavy-weight-problem we searched for a "base-camp" in Puerto Natales which is the city where the busses to the national park starts every day. Our hostel of choice was The Singing Lamb – and it turned out to be the perfect home for our luggage (and later on for us as well)!
We made it to Natales early in the morning to catch the afternoon bus to the national park later that day. In between we had the chance to go to the hostel and put Henryks backpack prepared with all the stuff we would not need while the trekking (e.g. bikini, board shorts, body lotion, jeans, iPad and other technical gears etc.) into a locker for the days we are on the trek.
Goodbye heavy backpack, see you later …
Octavio, manager of the Singing Lamb, was very helpful and a well english-speaking man so that we even could arrange everything with him beforehand via mail. He also provided us an extra padlock for the lockers when we arrived as we needed ours for the refugios in the park.
So we left one backpack behind happily and proceed to the national park with only one light one and an additional daypack.
After five exhausting days in the wilderness we returned to the Singing Lamb and had a warm welcome. The perfect place to relax with a hot shower, cosy duvets on the beds, a clean kitchen where the breakfast was served the next morning (with homemade bread and eggs) …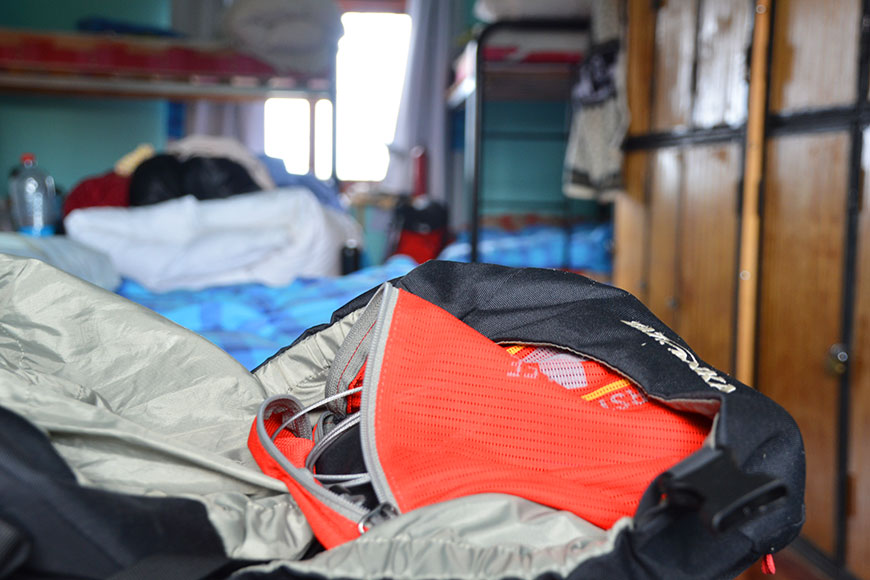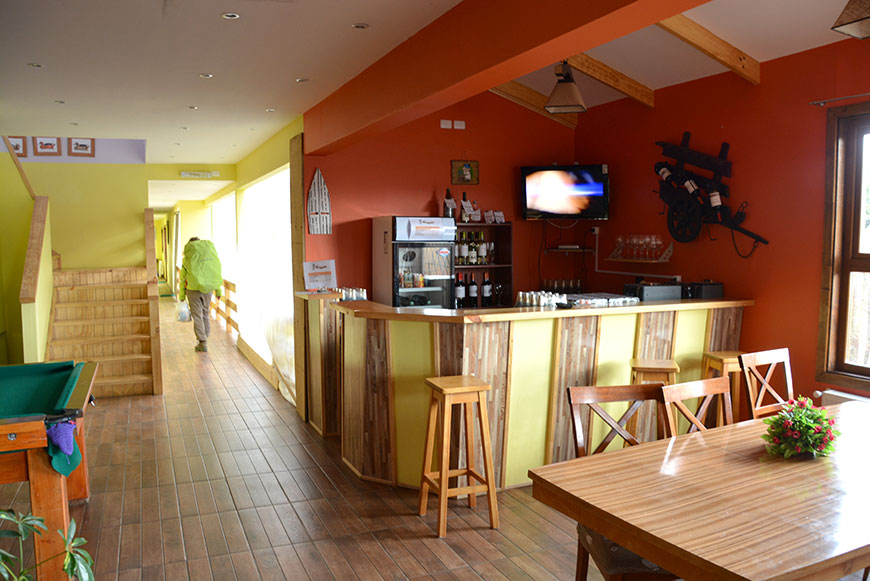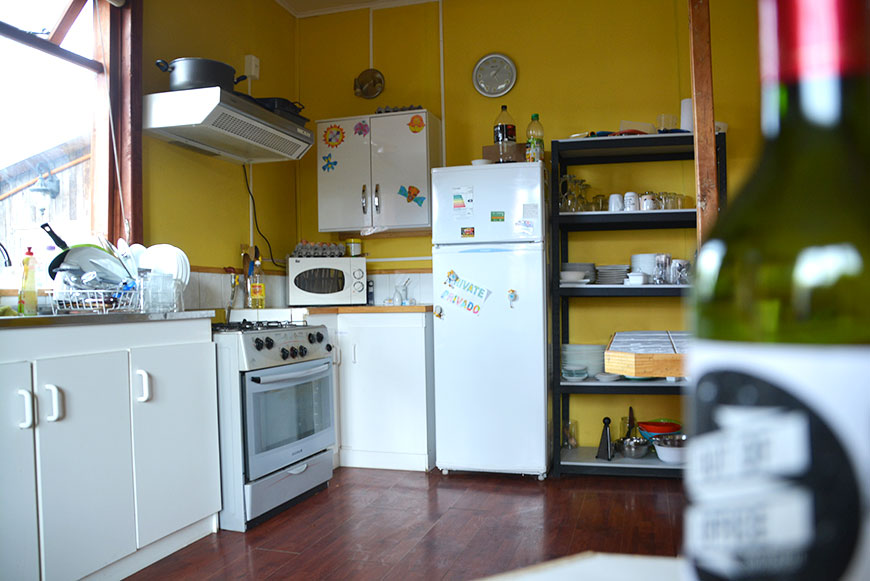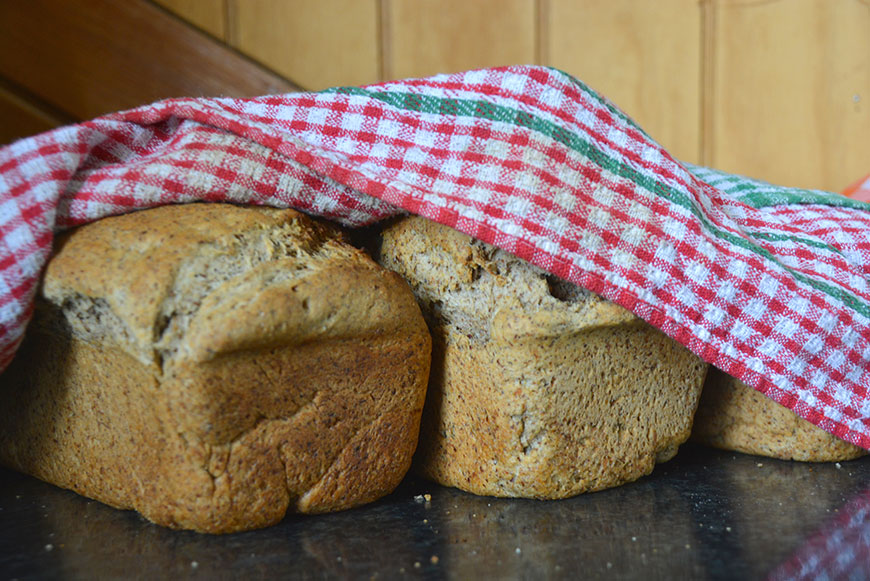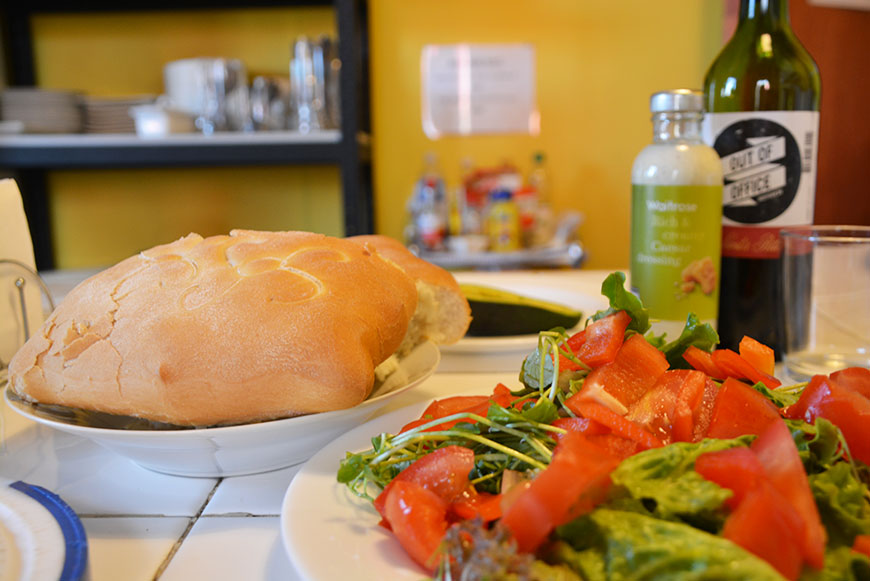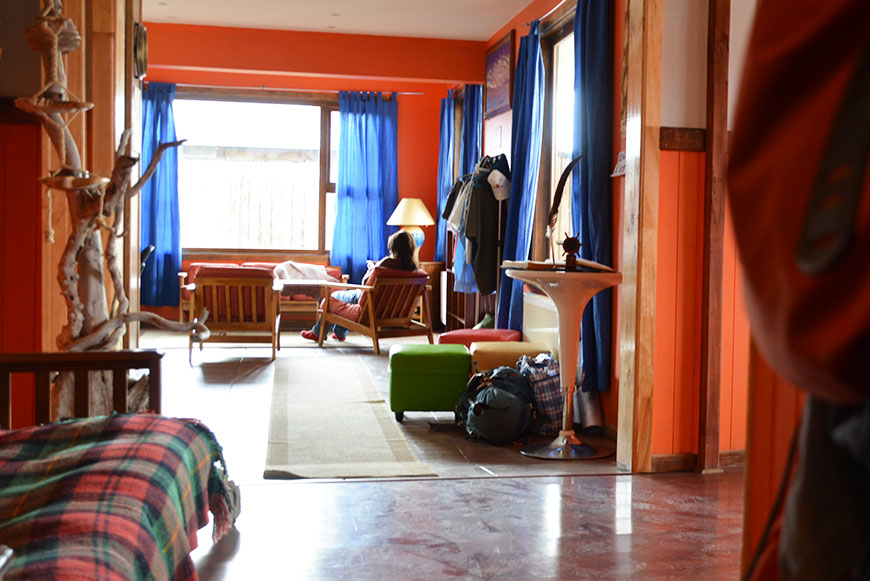 So if you are planning to go in Puerto Natales we´d definitely recommend to stay in The Singing Lamb. Price for a bed in a dorm is between 22 USD and 30 USD per person, there are also double rooms for 75 USD per room – it´s a fair deal for what you get.
The only thing you should not expect is a high-speed WiFi connection in busy times (Holger & Katy knows what we are talking about trying to talk to them via Skype) – but if you have been in Africa before, it still feels like high-speed!