Salar de Uyuni, Chile
Into the salty desert
4. März 2014
The most northern part of Chile is a desert out of sand and salt. But it´s not only the area around San Pedro de Atacama – the whole region between Chile and Bolivia is just incredible… and dusty and dry and sunny and …
To be honest, both of us didn´t expect such a beautiful landscape when planning to visit the desert of Atacama as one of our last stops in South America. We just thought it might be an interesting counterpart to the mountainous region of Patagonia. Well actually, directly after arrival in San Pedro, we´ve got a first feeling that there might be much more than just sand and dust and sun. It turned out to be one of the most diversified trips we´d made until now.
Welcome to San Pedro
To keep it short: San Pedro is a quite touristic but lovely little desert town (if you have seen the movie "Rango" it will reminds you of that!). A variety of hostels and tour operators are awaiting for backpackers to provide a "real" desert adventure. You have the choice between several day trips, e.g. to the El Tatio Geysers, to the Valle de la Luna or to the Salar de Atacama (the salt desert) itself.
Let´s start the Uyuni adventure
It´s highly recommended also to visit the Salar de Uyuni just ahead after the Bolivian boarder – and that is what we did as well. It took us four days and three nights (in really, really basic refugios, even one just made out of salt!) to go to Uyuni and back to San Pedro. It´s hard to find the right words to describe all those different landscapes, colors, lights, rock formations, animals, … we saw.
So this time – we´ll just proudly present our best pics.
Welcome to the Bolivian boarder...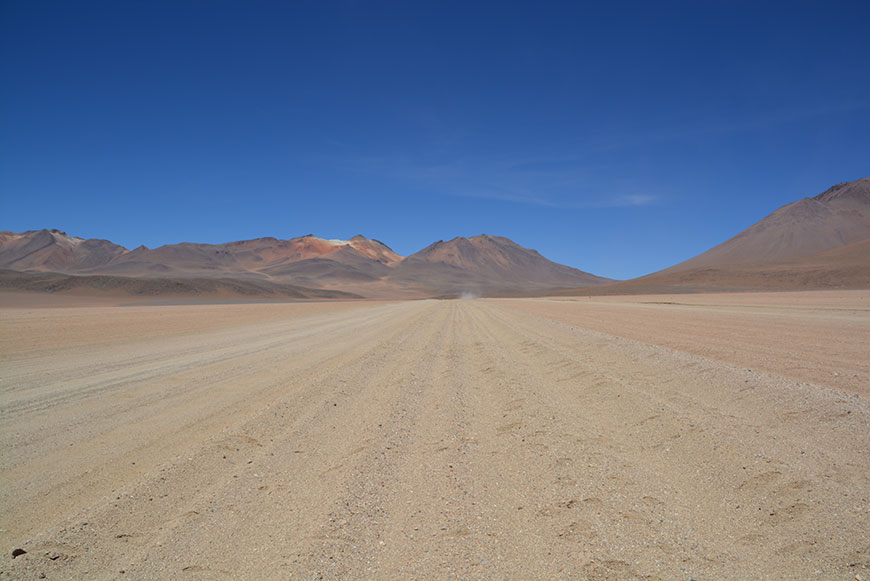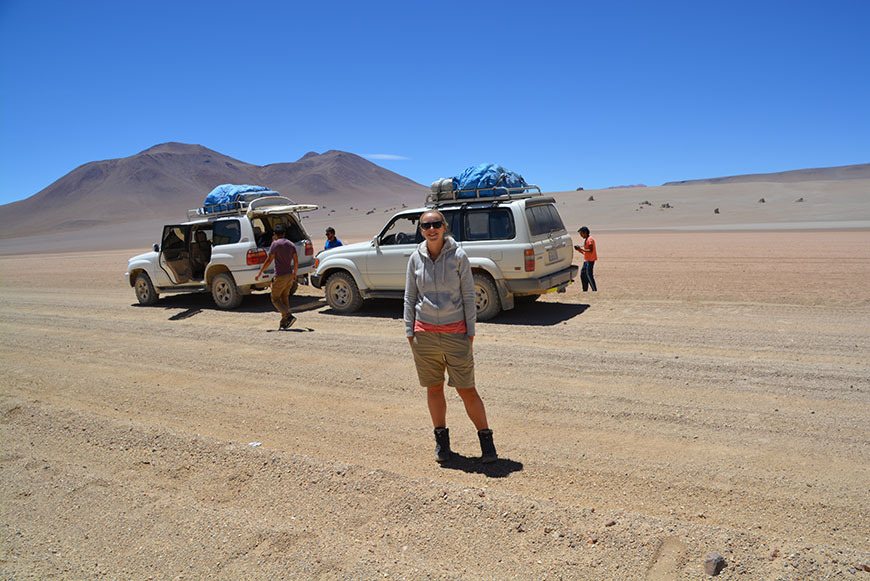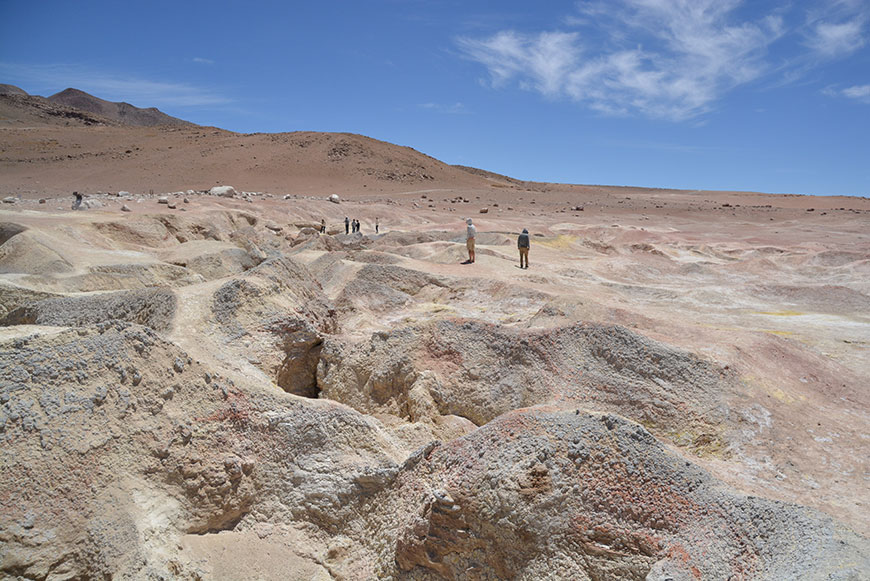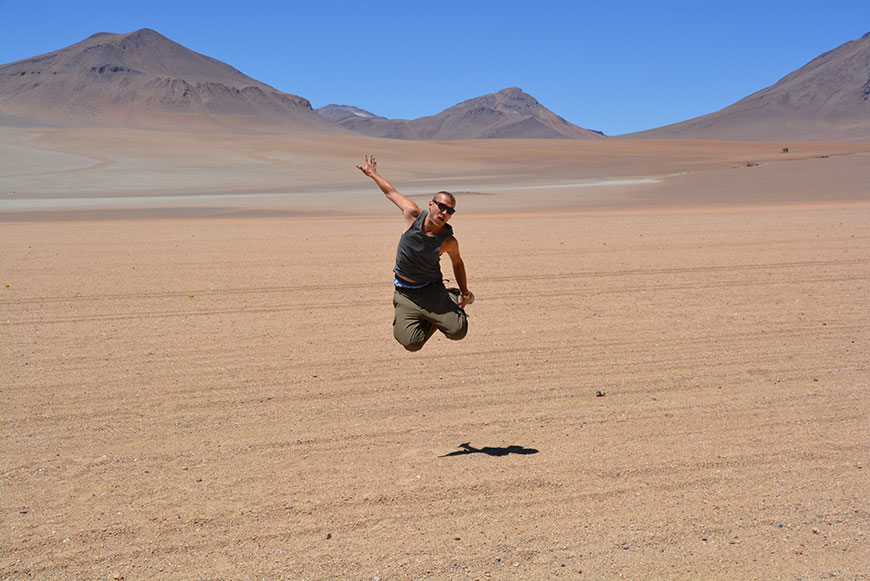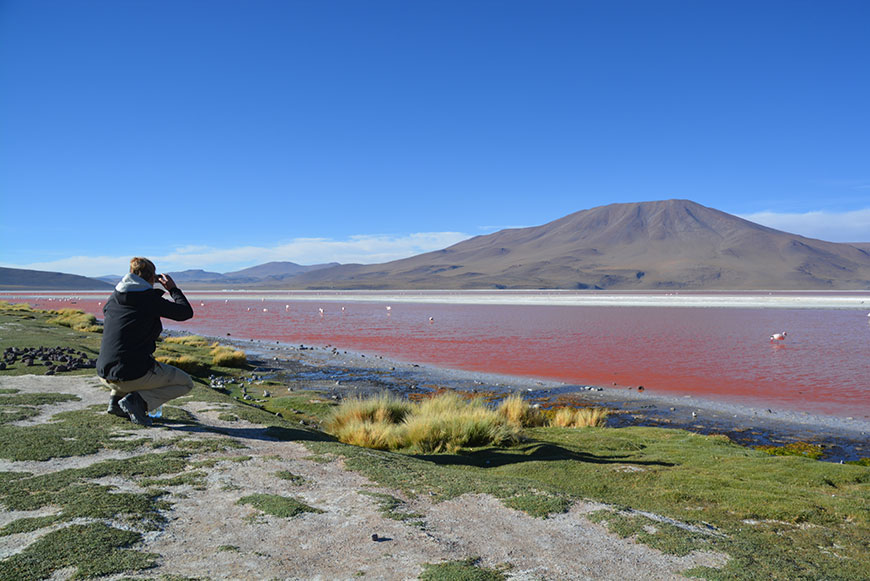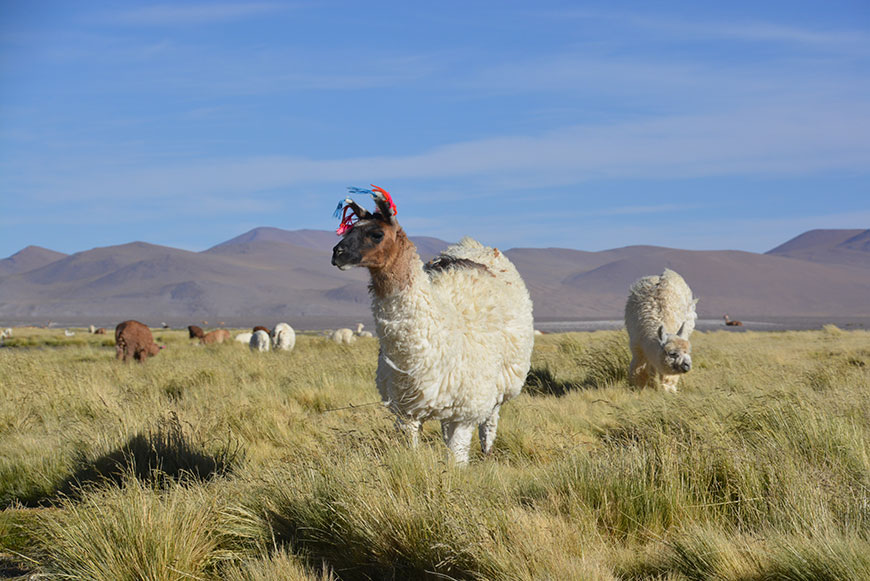 Day 2
Climbing big rocks… went to beautiful lagunas…… up to lonesome railways.
Day 3
Entering the Salar de Uyuni on the third day – partly under water.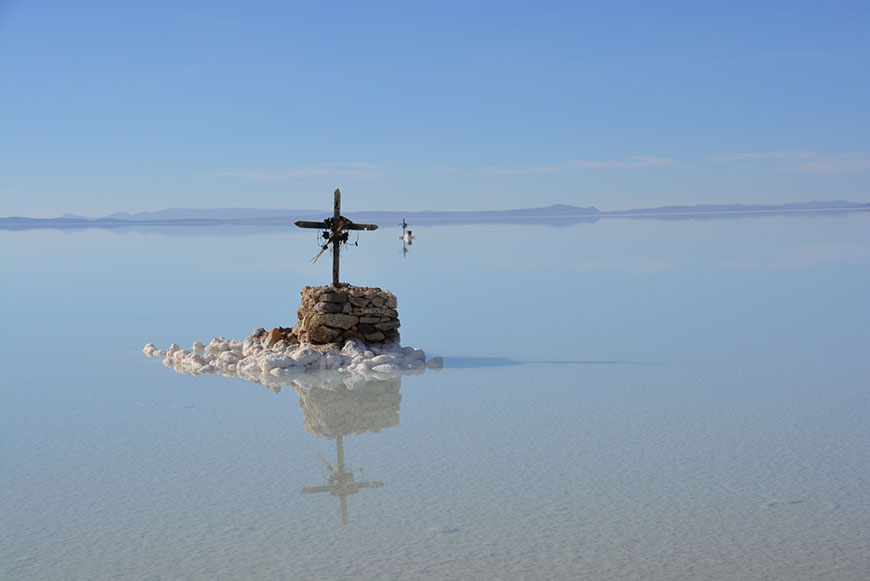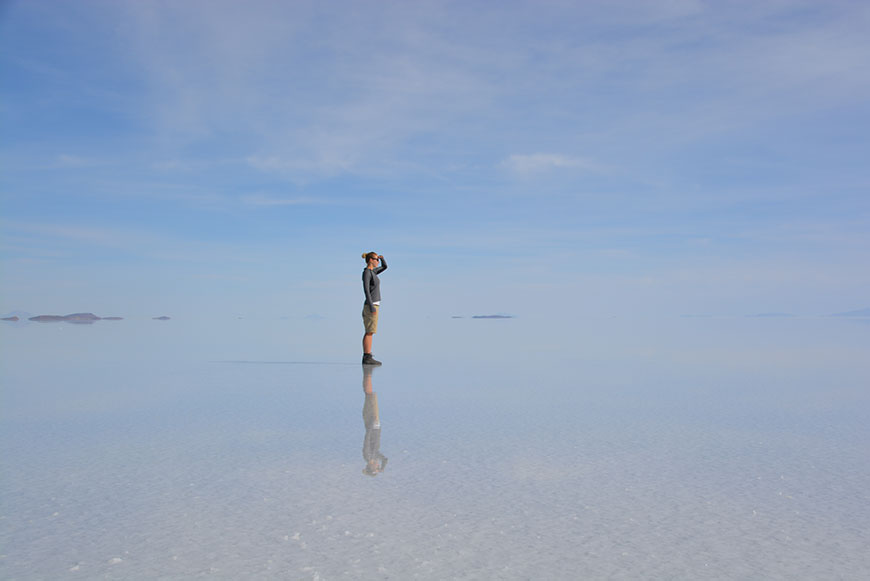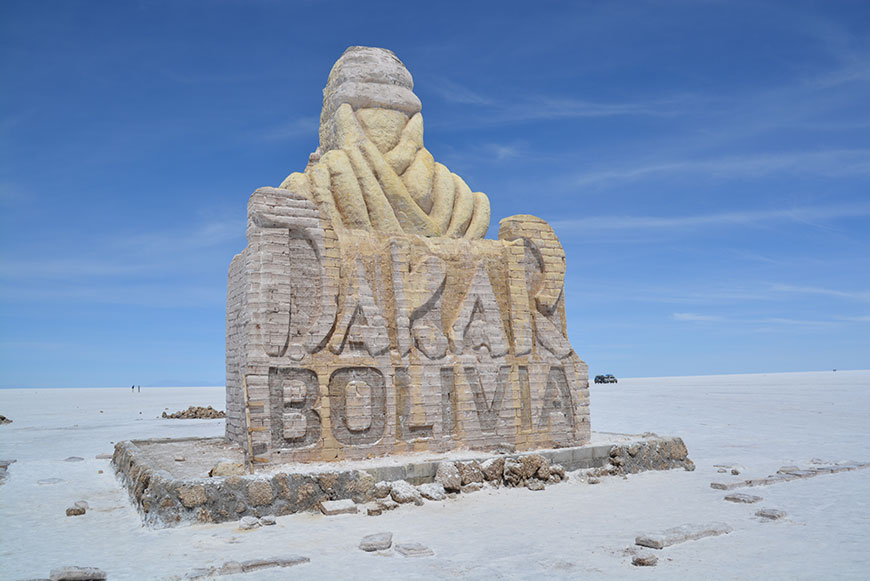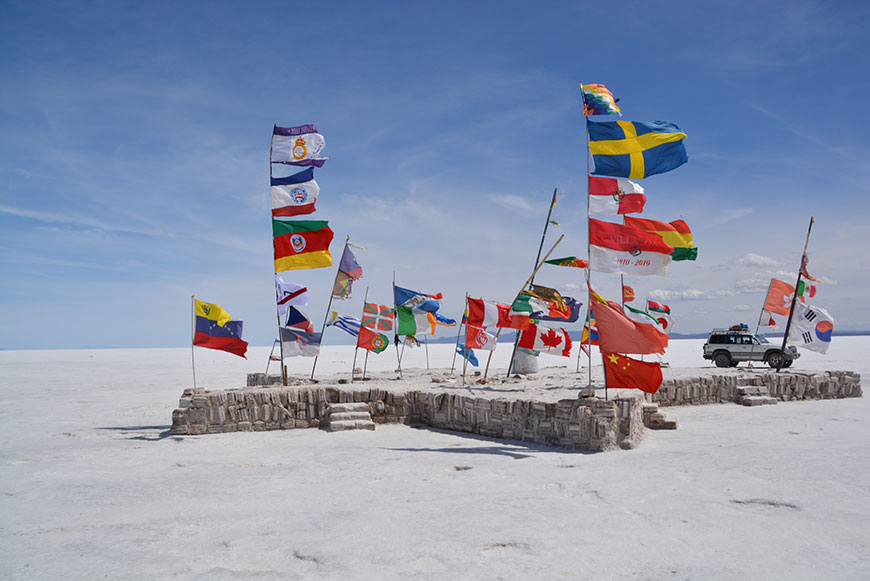 Day 4
Early wake up – and back to Atacama. We arrived in San Pedro with sand almost everywhere, totally exhausted but sooo happy! Thanks for that fantastic trip!