London, United Kingdom (Werbung)
London's best kept secret
13. Februar 2015
What could be better than spending a great weekend with delicious food, interesting art exhibitions and lots of fun with your best friend in lively London…? The answer: Spending the nights in one of London's best kept secrets – an outstanding and cosy design accommodation! Welcome to The Haymarket. A very special spot if you are looking for modern English style.
It's a bit over – is that ok?
Situated on the corner of Haymarket and Suffolk Place in the heart of London's theatre district, The Haymarket Hotel is the perfect starting point for all kind of city excursions. But once you've entered the extraordinary lobby with a huge sculpture by Tony Cragg, you will immediately ask yourself: "Why should I ever leave this place again? Why going out onto the busy streets? There is so much more to explore in here!" The conservatory and library, for example, have a distinctive look and feel, with original artwork sitting alongside an eclectic collection of contemporary and antique furniture and accessories.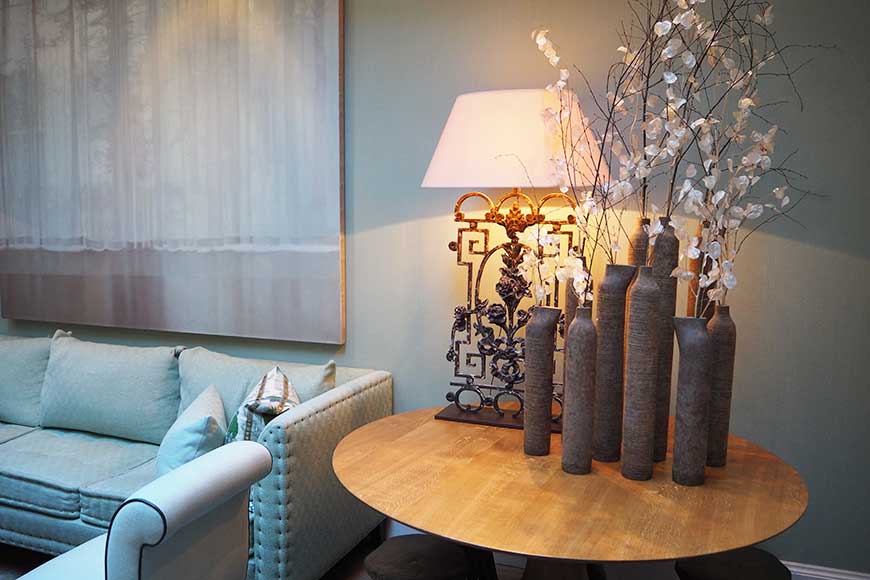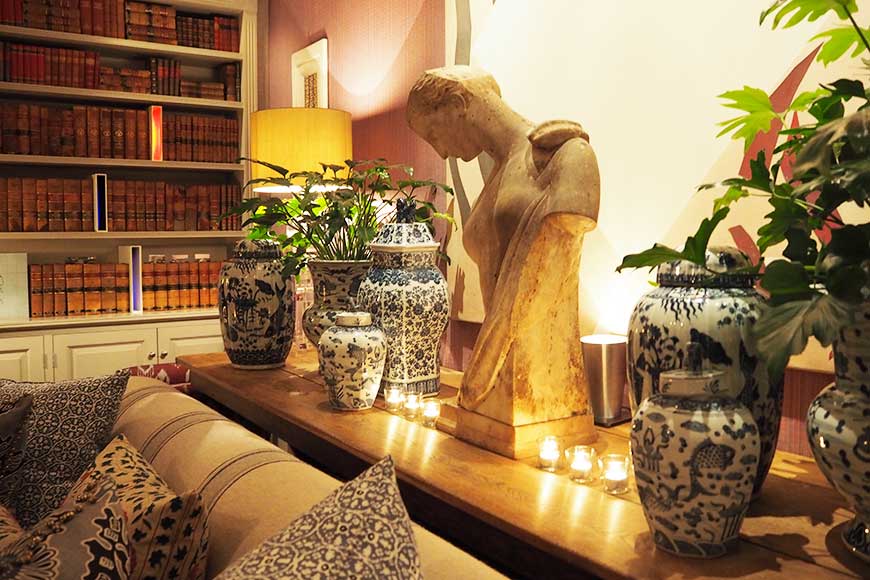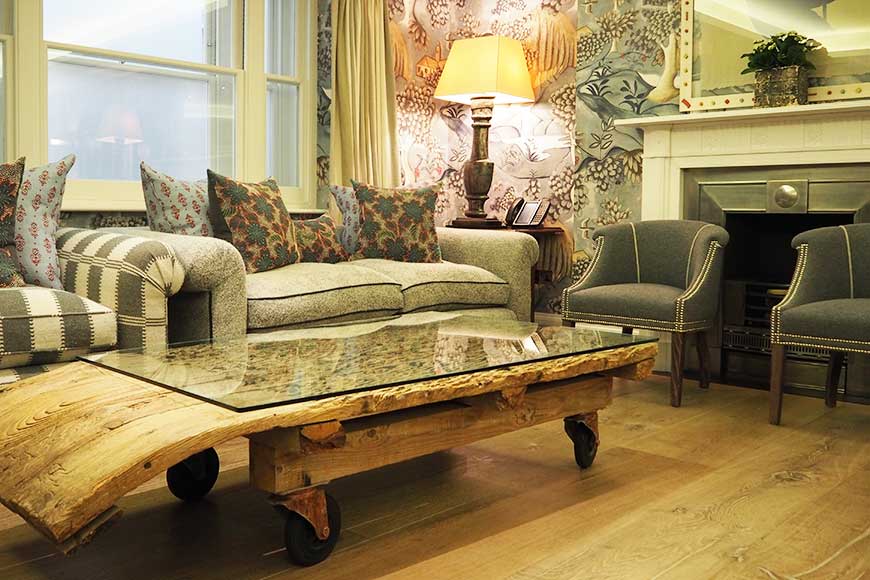 When entering one of the most impressive rooms, the Shooting Gallery, you even feel lika a royal. The ballroom can be booked for private dinners or parties. I wonder, how many marriages were proposed underneath the grandiose chandelier yet? Maybe only the iron hound in the back knows…
A Perfect girl's night
I visited The Haymarket in London with my best friend. And yes ok, we are a little stereotype when it comes to a girl's weekend. Champagne, fingerfood, a comfortable couch and lots of girl's stuff to talk about – yes, please! Our great Deluxe Room was the perfect setting – it even had an extra entry to a private terrace. Life could be worse…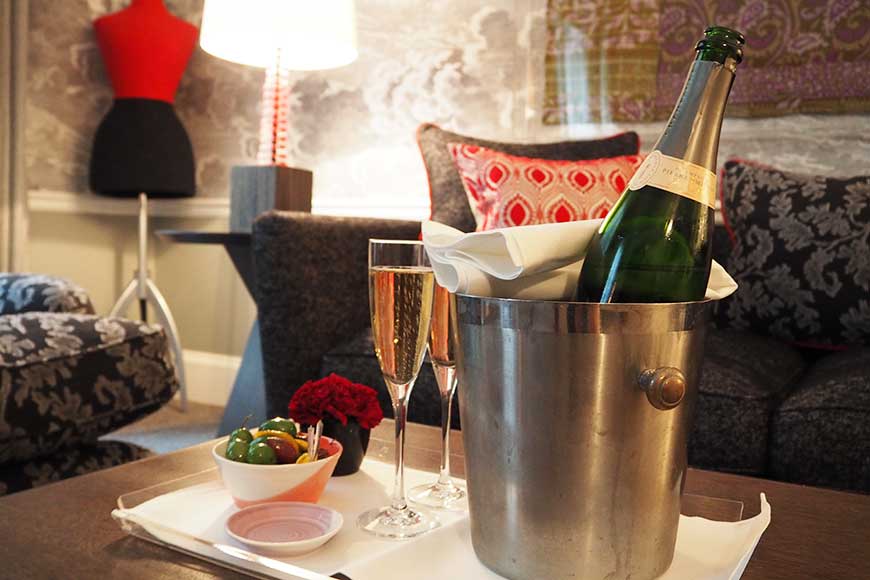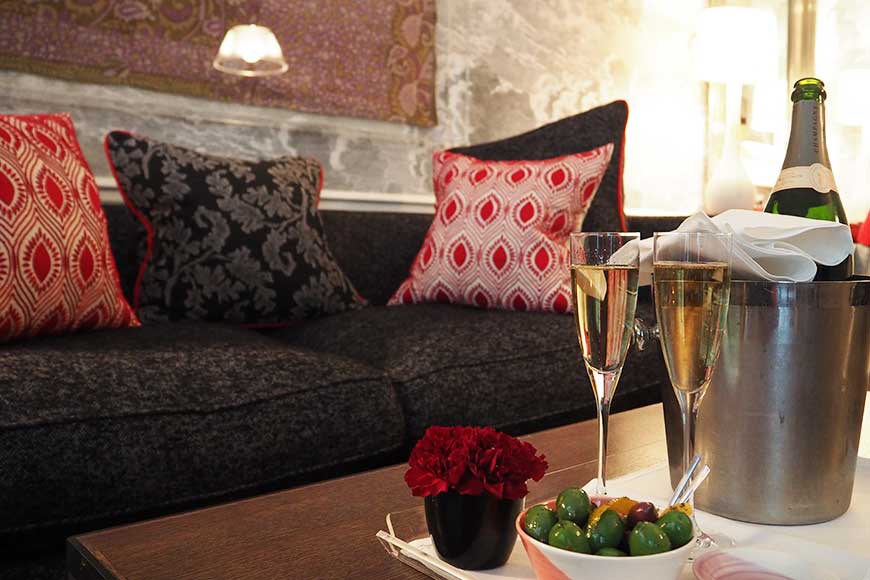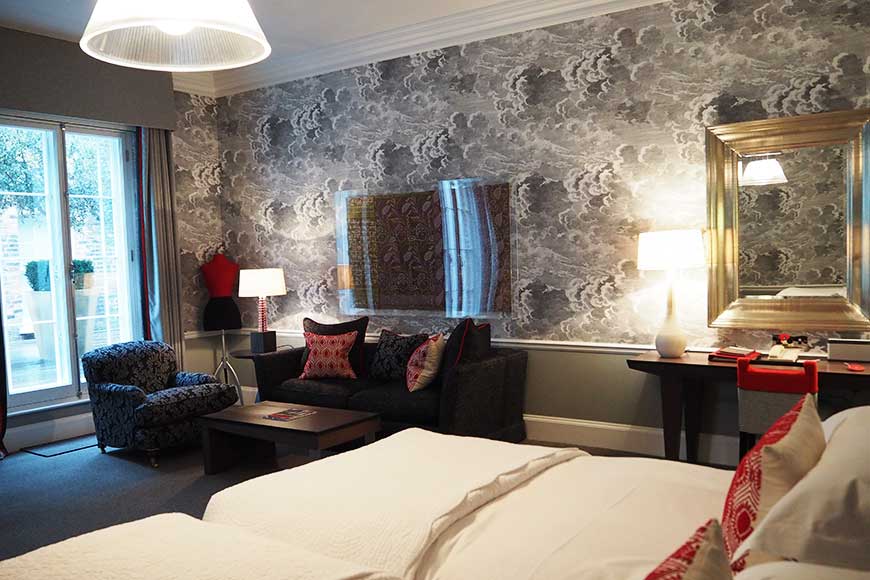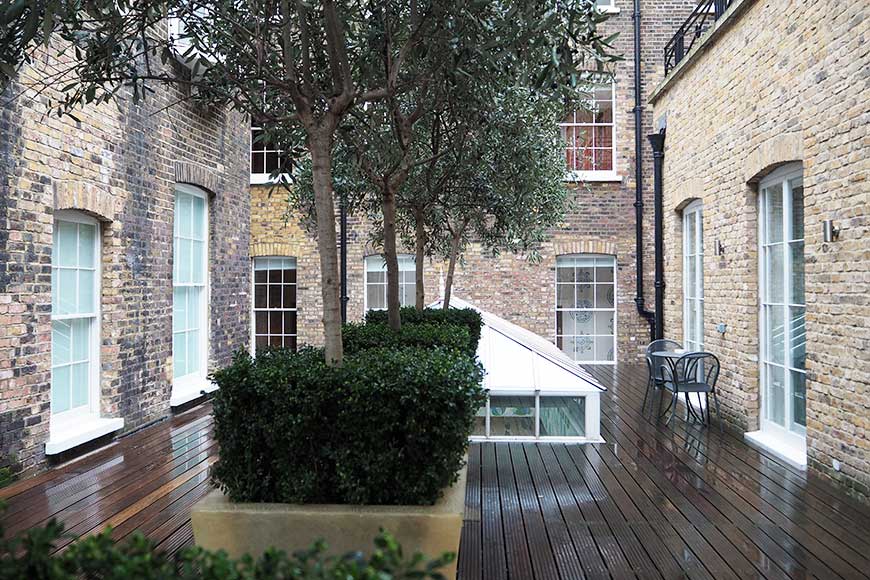 From Dusk till dawn
"Can you smell it? The lovely aroma of British Ale?" At least the guy at the Brumus bar and restaurant on the ground floor seemed to be really convinced of the English "national drink". But no matter if beer or cocktail – a stop at the Haymarket's bar is always a good idea and a nice starter into our girl's night in London. If you want to enjoy your drink more privately there is another bar at the pool area in the basement. Your choice! And afterwards? Get lost in the streets of London…
Sunday morning – lazy times… We started into the new day with an excellent, fresh and healthy breakfast with a selection of fruits and cereals, scrambled eggs with spinach and avocado and traditional English tea. Of course, you can also order a breakfast with sausages and beans – but we thought waffles and apple crumble would be the better finish for a great weekend in town. Cheers!
Thanks to The Haymarket Hotel to invite us to spend a great weekend in the city.
More information: www.firmdalehotels.com
Please note: The article bases on a cooperation. It still reflects the veridic opinion of the author. The cooperation partner did not influence the content.