Raodtrip, Neuseeland
New Zealand outa space
11. Mai 2014
Since more three weeks now we are in another sphere – crusing along New Zealand in our little orange rocket, the spaceships campervan called "Asteroid". Being an astronaut in one of these small but surprisingly multifunctional vehicle is just fun!
A galaxy of offers
Of course, while preparing the trip to New Zealand we compared several operators and their products and prices with each other. At the beginning they all seemed to be more or less the same. Some are more freaky and hippie-like, some are old, some are bigger, faster (and even more expensive)… some are more fancy, some are more whatever. At the end we just felt in love with a signal coloured runabout. It is not only good looking, the spaceship is a also a cost effective way to explore New Zealand as it is a regular car and no huge camper van and therefore more economical with petrol. Even the fare for the ferry is cheaper… So here we go!
The rocket
As some of you might know, in Germany we have our beloved white, old VW T4 (we hope it is still waiting for us to come back) so we are quite used to stay for few weeks in a camper van. Actually we were a little skeptic if the "Asteroid", a small Toyata Estima, will be as comfortable as our own VW. Ok, it´s hardly comparable but the rocket definetivly is cosy and the bed is even bigger than the one in our VW (with an additional outdoor sleeping option to extend th bed for 30 percent). There is plenty of space for bags and other stuff in the back. The spaceships are often called the Swiss pocket knifes beyond the campervans – and it´s true! Lots of  smart solutions inside the spaceship for the everyday needs of travelers have been considered. And of course the rocket came with a fully equipped kitchen.
What I like most are the huge glass windows above which makes the car bright and light – and at night you can watch the stars and the Milky Way before going to sleep.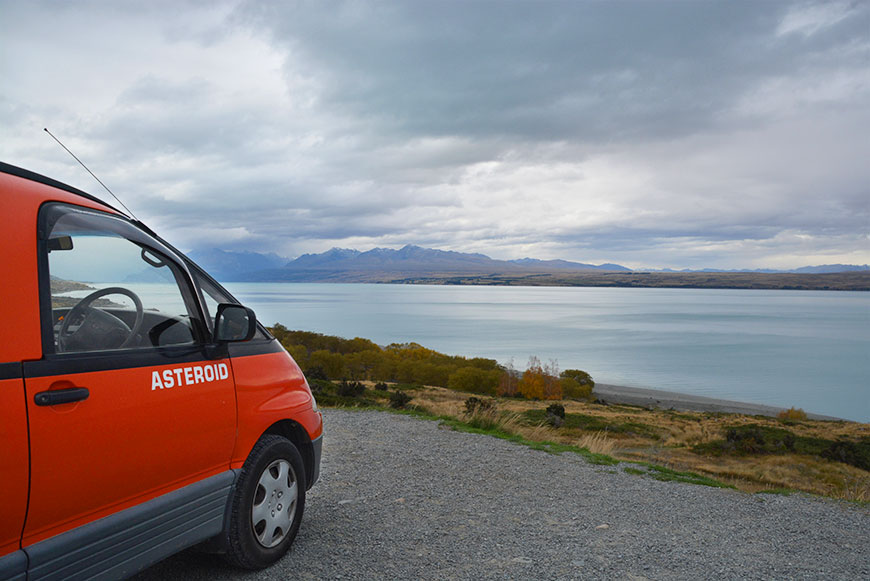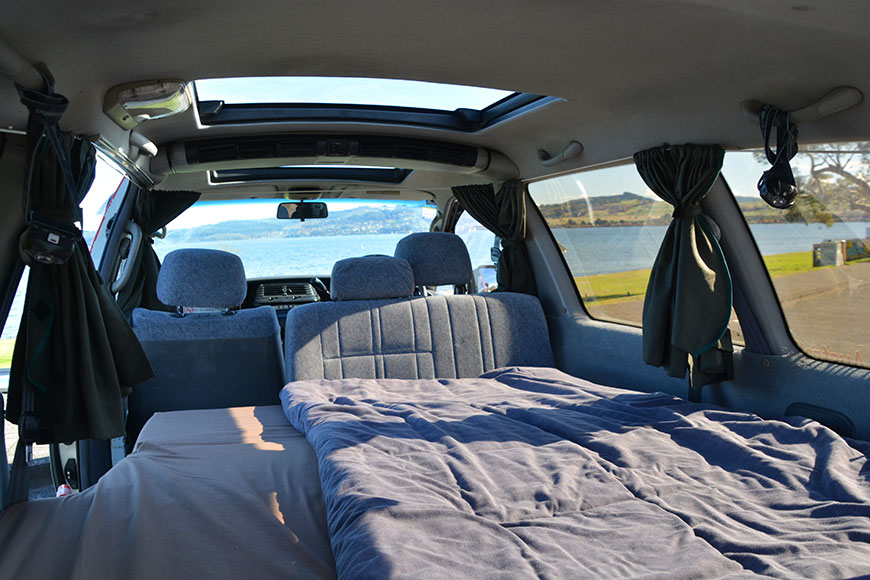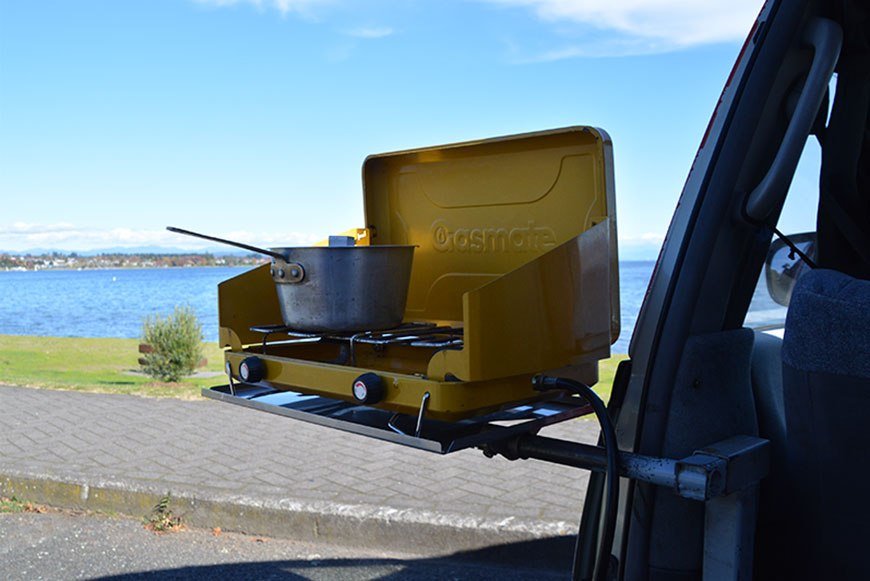 Being an astronaut
While traveling through New Zealand we´ve met many space mates. Whenever the ways crossed along the road we´ve beckoned and sent a smile. While resting at the same time there was always time for a talk. It´s nice to feel connected in the outa space knowing that we are all traveling in a spaceship "to infinity – and beyond" (quote by Captain Buzz Lightyear).